I was so busy with the Alley Cat during the day that by the time I wrapped everything up there really wasn't time to clean up the MUTT for Hot Rod Nite. "Hot Rod Nite" is misnamed in that it is really just a car show and everybody's favorite ride is welcomed. I was running stag for the evening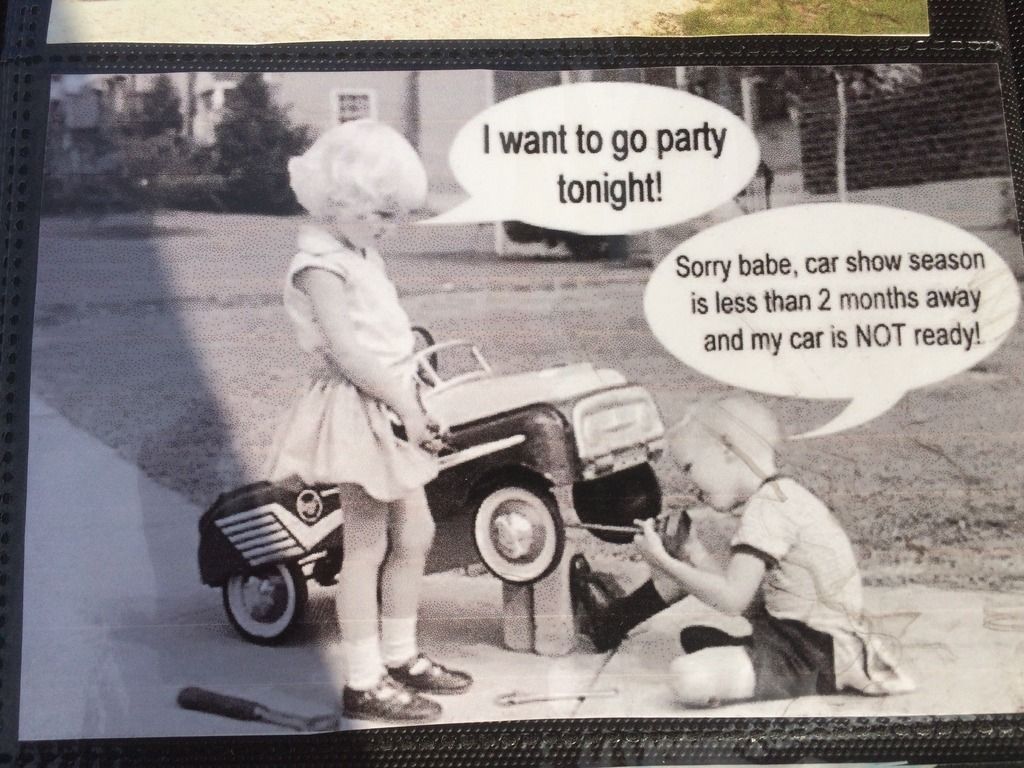 so I cleaned myself up but not too much (because having grease under your fingernails at a car show is a badge of honor, right?) and drove the MUTT down figuring on simply getting a burger and a Coke and then taking a brief stroll around to look at all the cool stuff. When I got parked about ten people immediately mobbed the MUTT, it being the sole representative of the mil-vehicle niche. I can't say why people are so crazy about that tired little truck but I'm proud to say they do) We discussed the MUTT and the MV hobby and after about 20 minutes I finally got away for a bite to eat.
As the weather had been threatening all day, the turn-out was small as compared to other nights, but there was some
very
good stuff there. Sorry, but I didn't make a real effort to shoot these from all angles (I'll do better next time). I'm not a big Ford fan but it appears the only things I photographed were Fords! Here are a few of my favorites.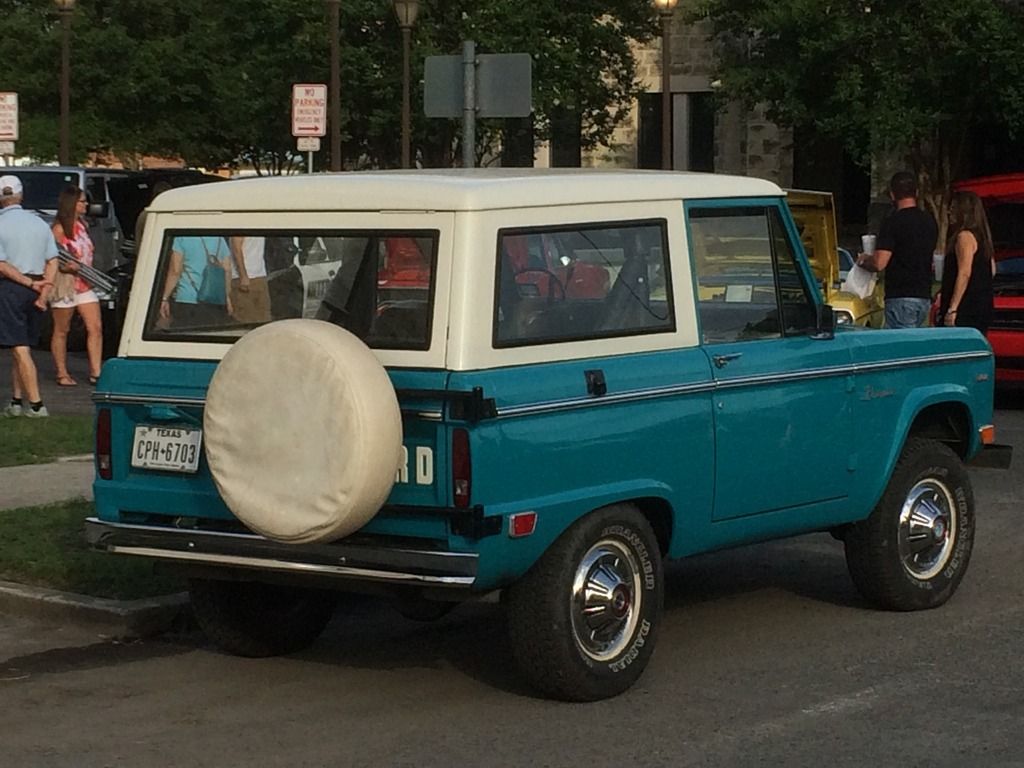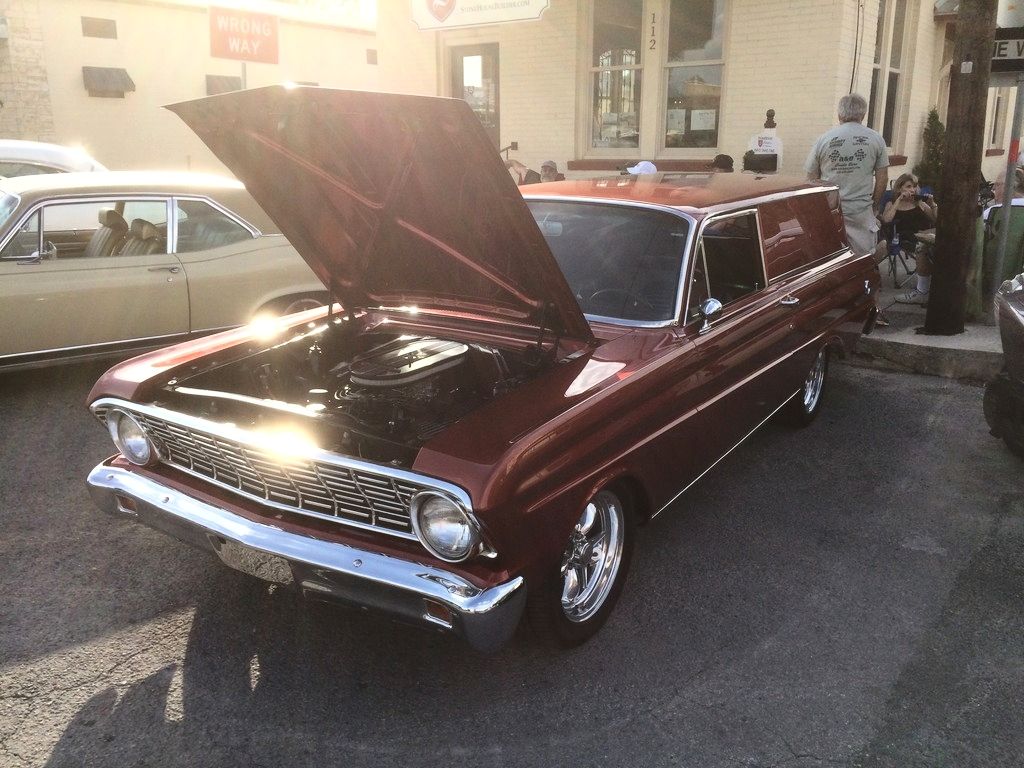 Nice paint job!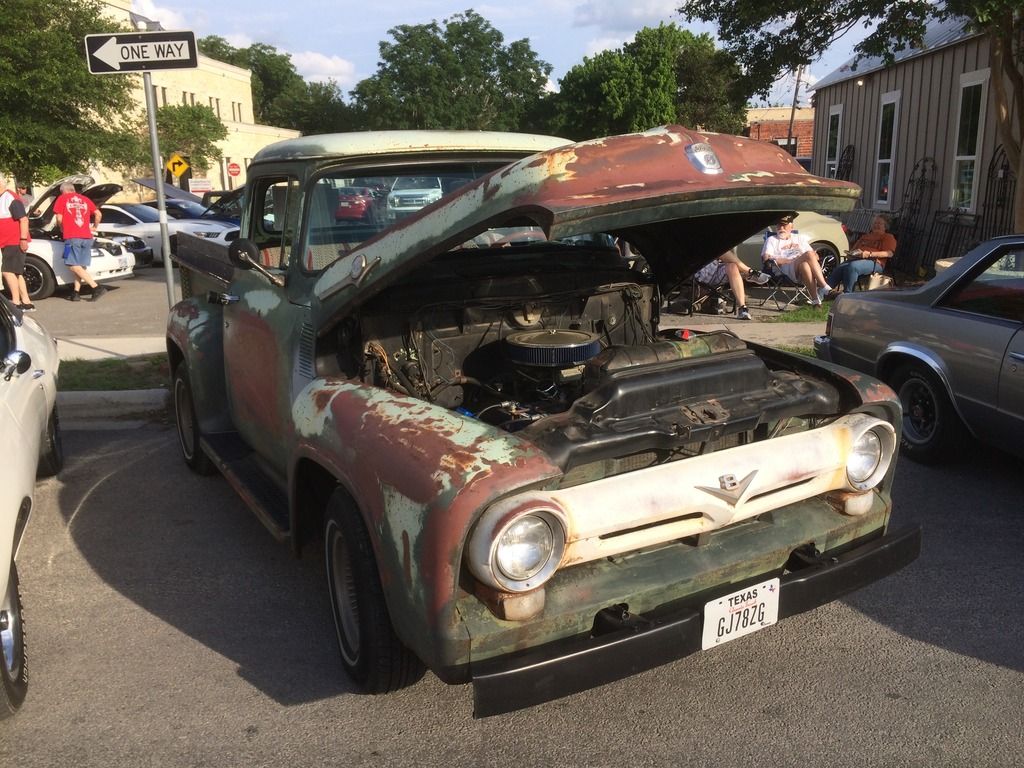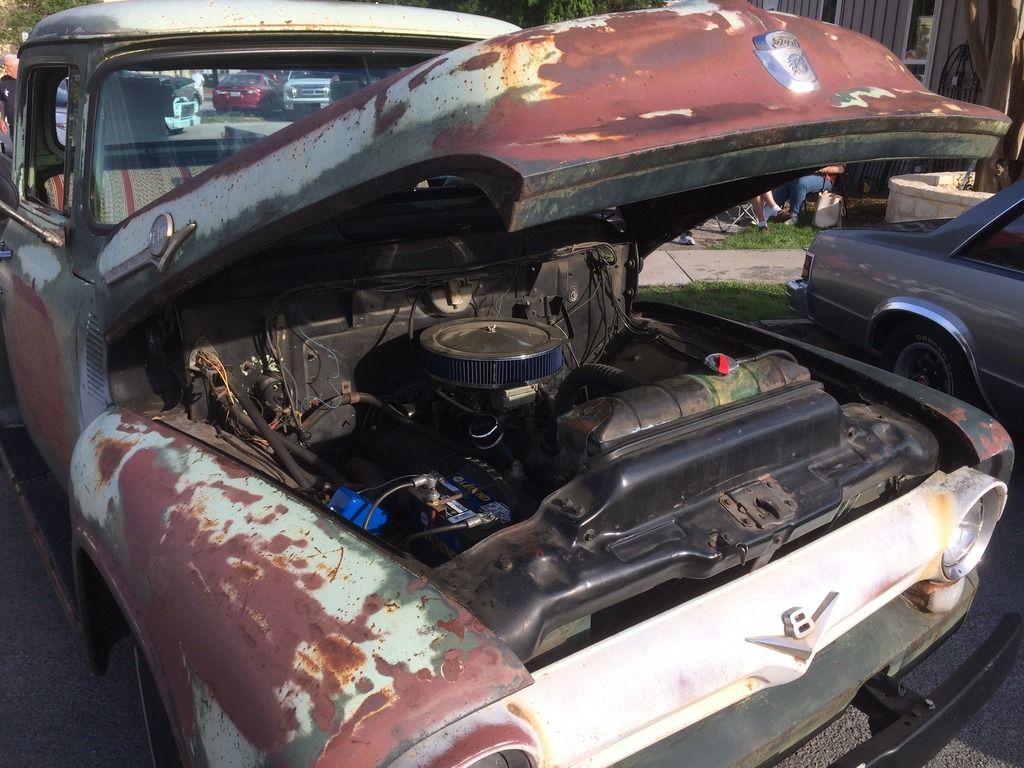 MORE awesome paint! This guy and I think a lot alike.
He's an aircraft mechanic, by the way.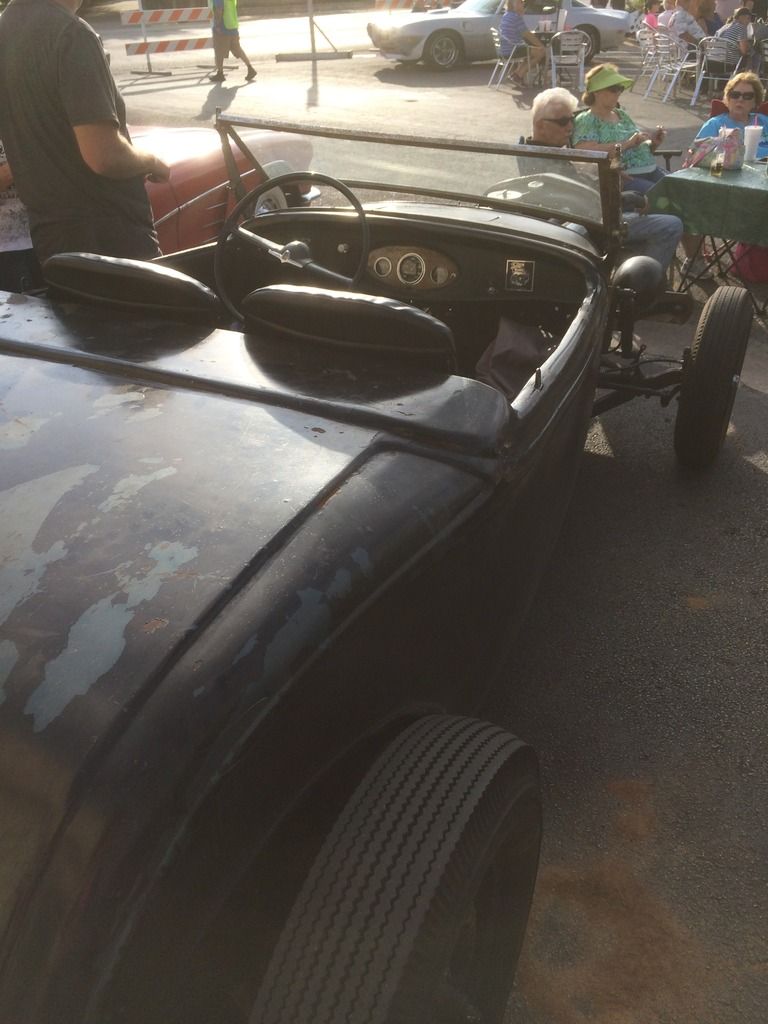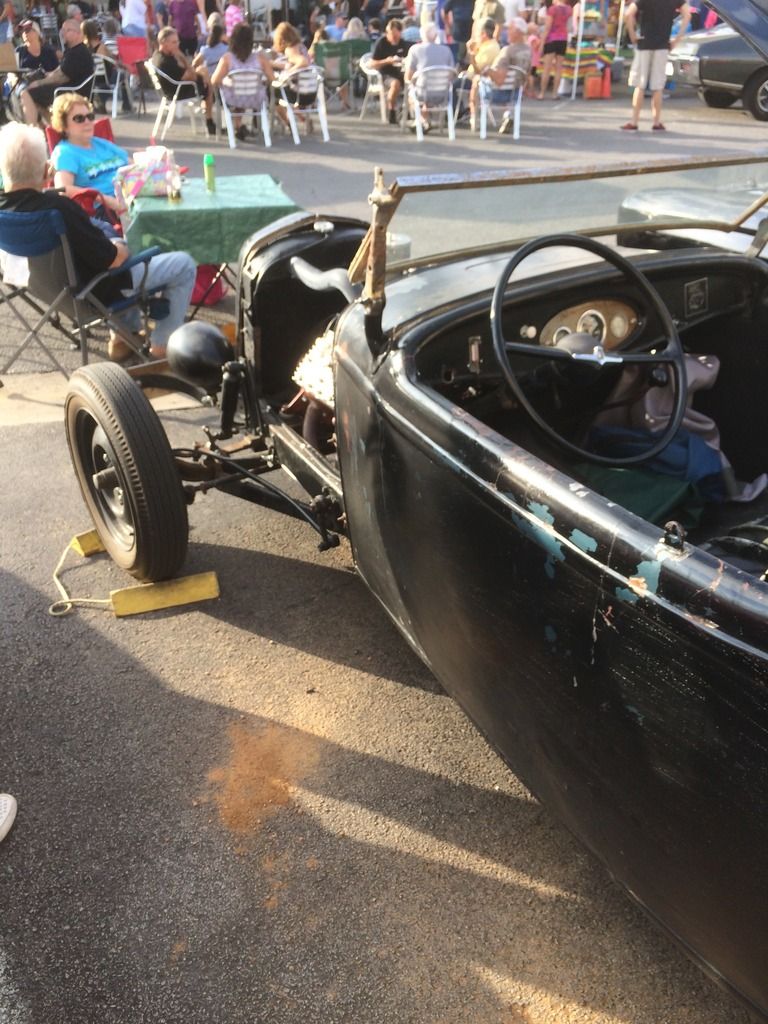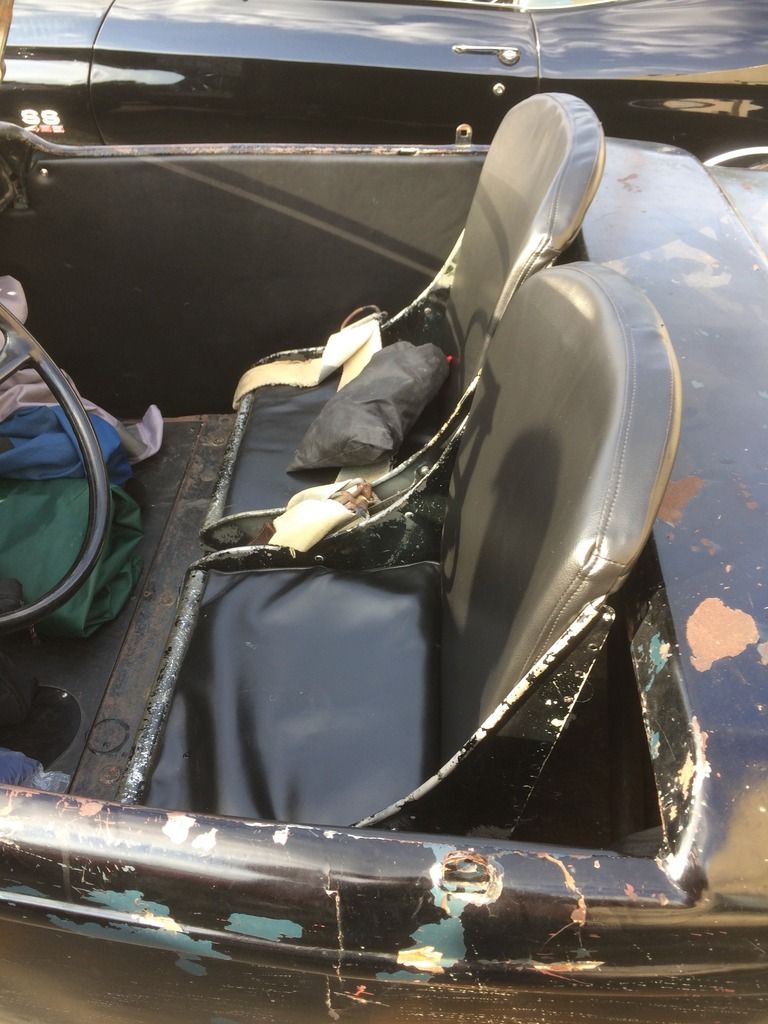 Here's my favorite. This Ford truck is a heritage truck. It has been handed down over three generations! Nearly all original right down to the lug nuts, only the tires and the tail light (because the light inside it is LED) aren't OEM. His grandfather bought it new, from Ford. This one barely has any paint at all!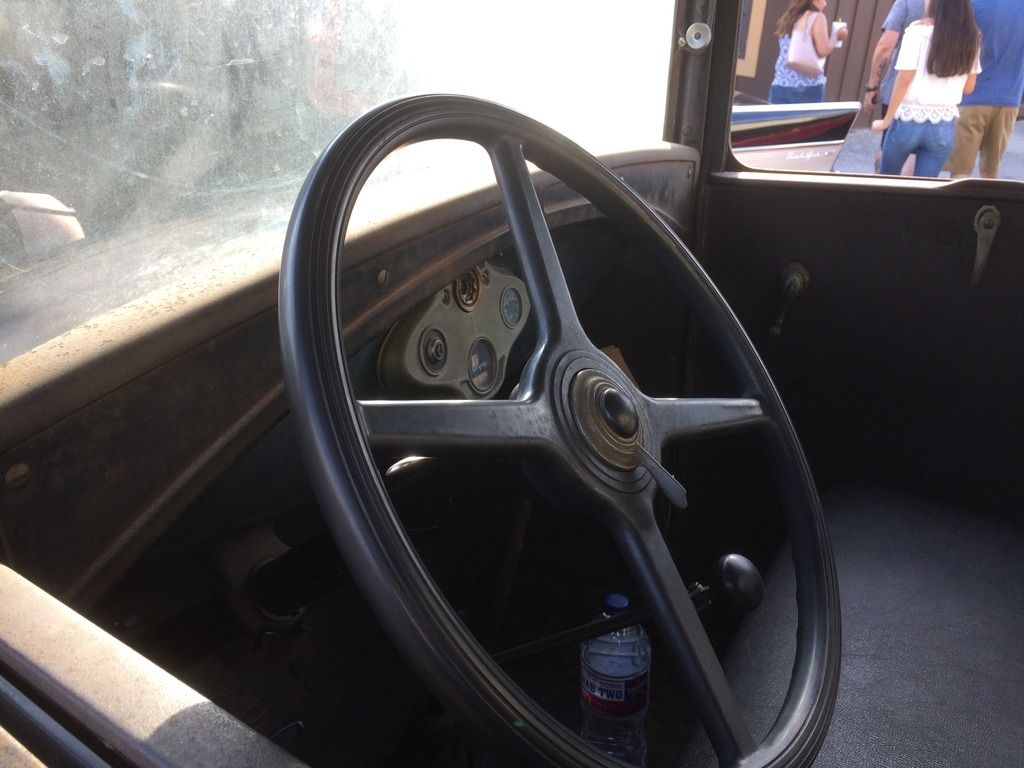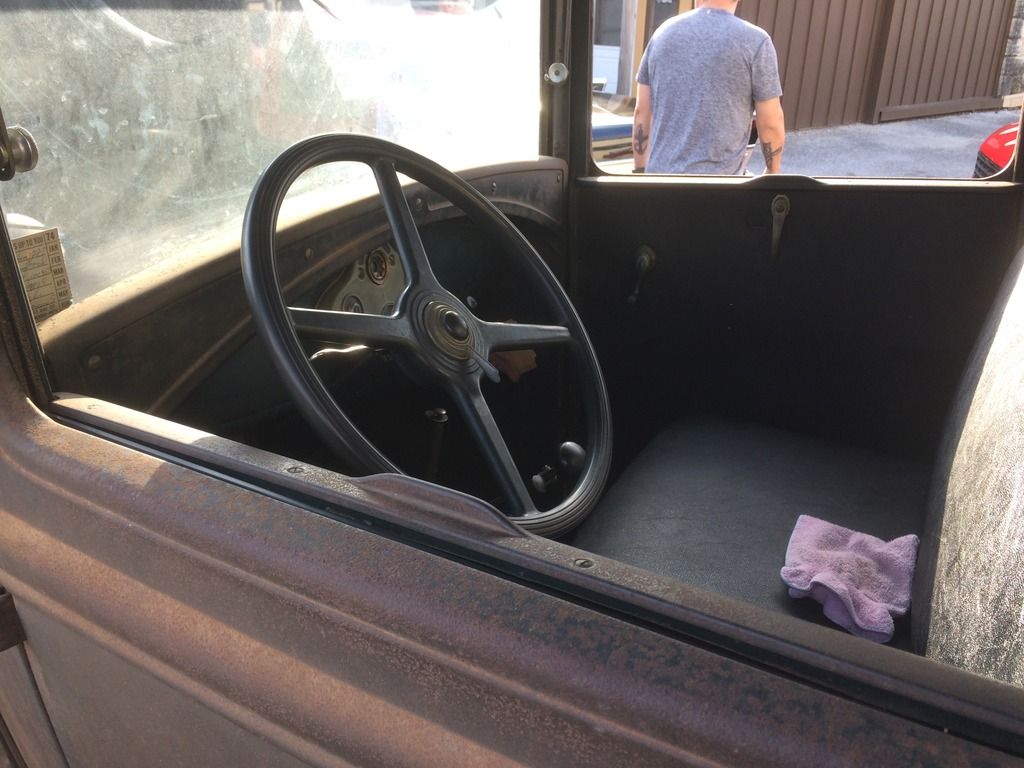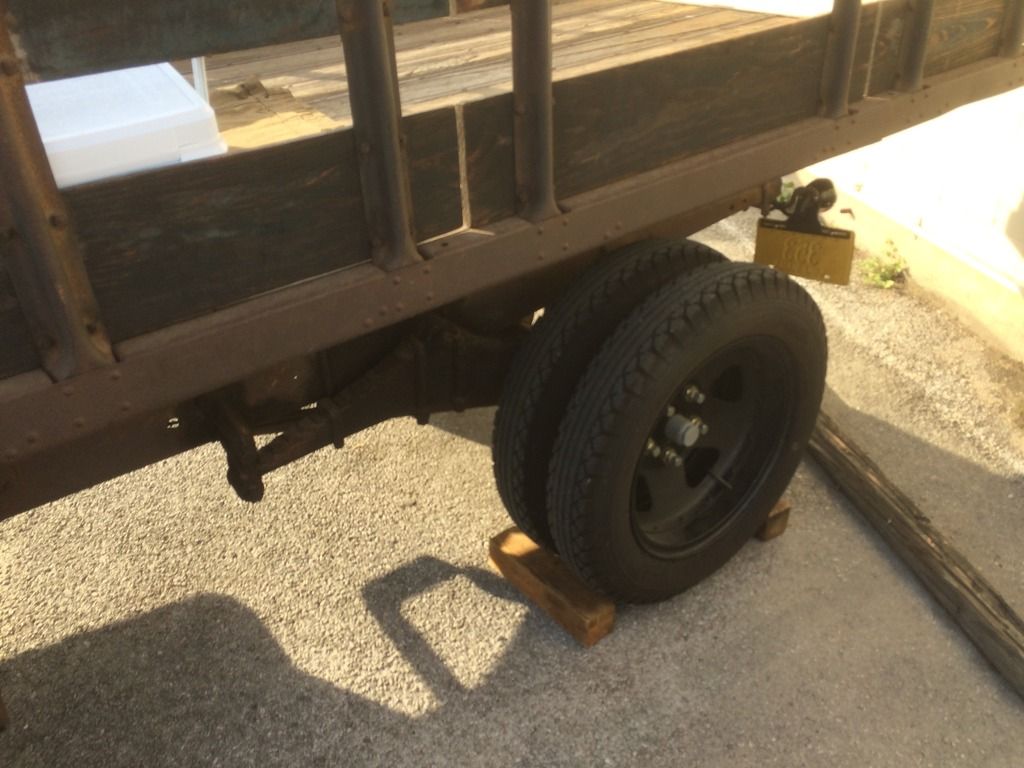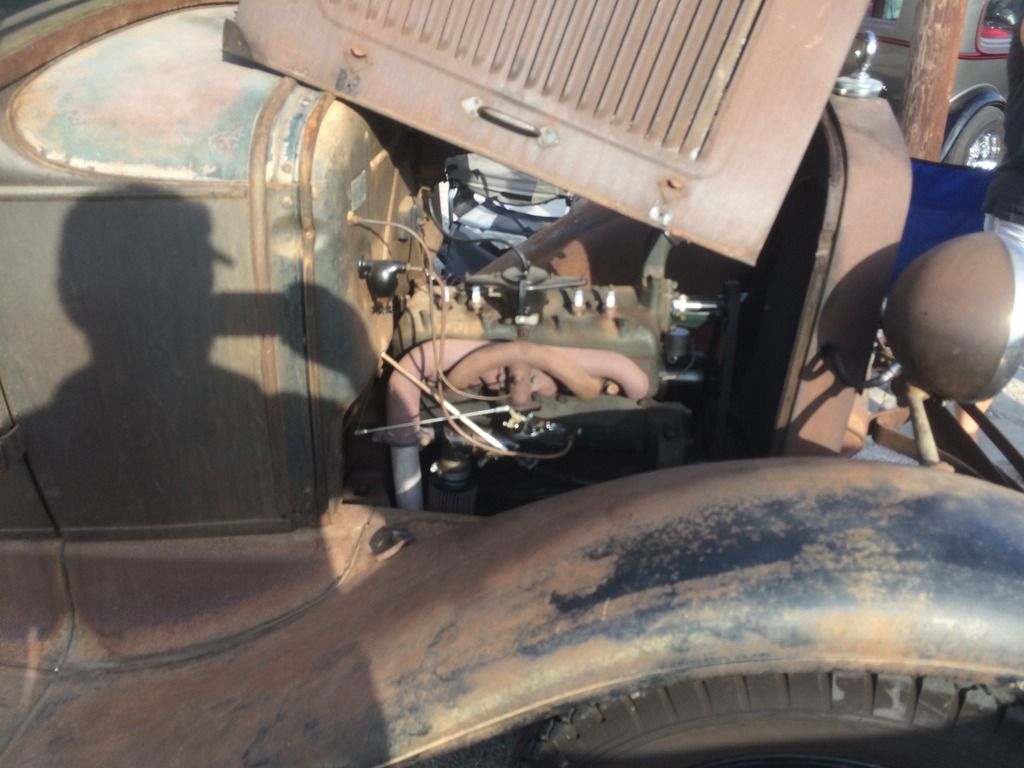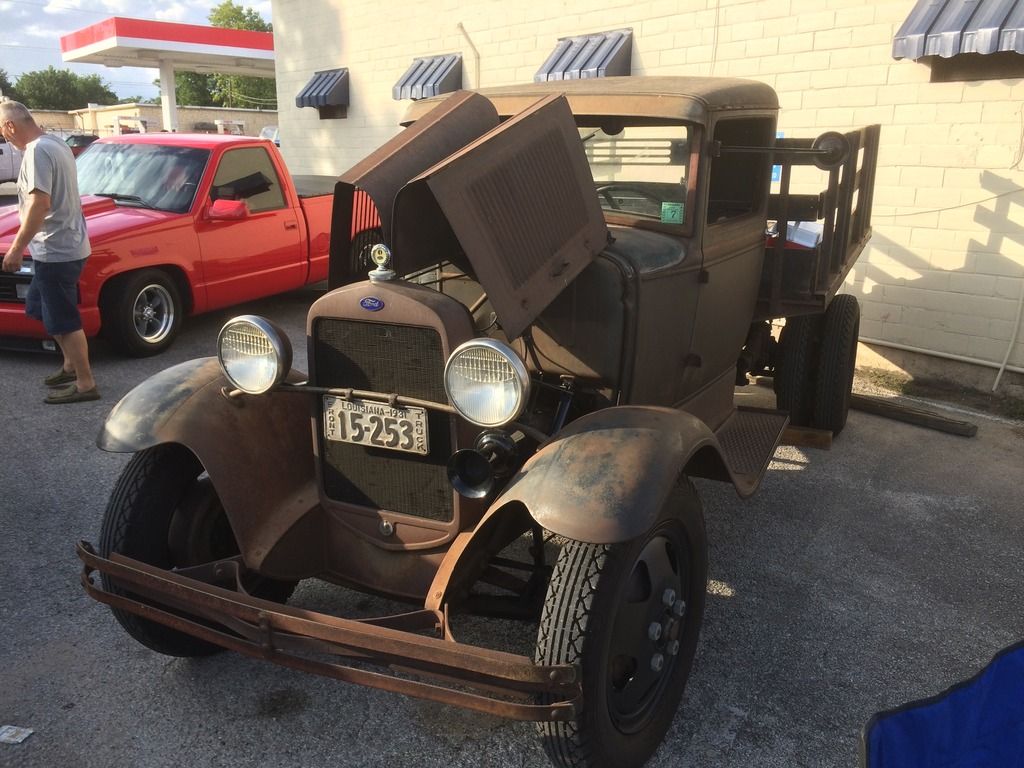 The modern JEEPs were well represented, they being decked out like a Christmas trees and displaying every conceivable aftermarket gizmo imaginable and oddly, they were being totally ignored by the public which is sad because these guys are truly dedicated to their cause. I suspect many of those painted ladies will never be off the pavement because some of those fellas had sunk a
lot
of money into bling. Chromium plated, crinkle coated, anodized, illuminated, I wonder where
those
trucks will be in fifty years! What will they look like then? I hope they survive but with the passage of time, I suspect they may be as anachronistic as 8-track tape players.
Cheers,
TJ