With the Alley Cat project complete and the car show coming up this weekend and a parade the following weekend I decided to keep my options
WAY
open by pulling Big Dog out of his hole and give him a bath and a once over. He's a 1966 Kaiser Jeep M109A3.
You simply cannot have something this size and not own a power-washer! They didn't make enough quarters to wash one of these and they don't fit in the carwash anyhow. Lichen was growing on my truck. LICHEN! I am
SO
ashamed.
In his hole, idling and building up air. Heavens, that buzzer is noisy! This truck hasn't been run in some time and he fired right up. Ni-i-i-i-ice!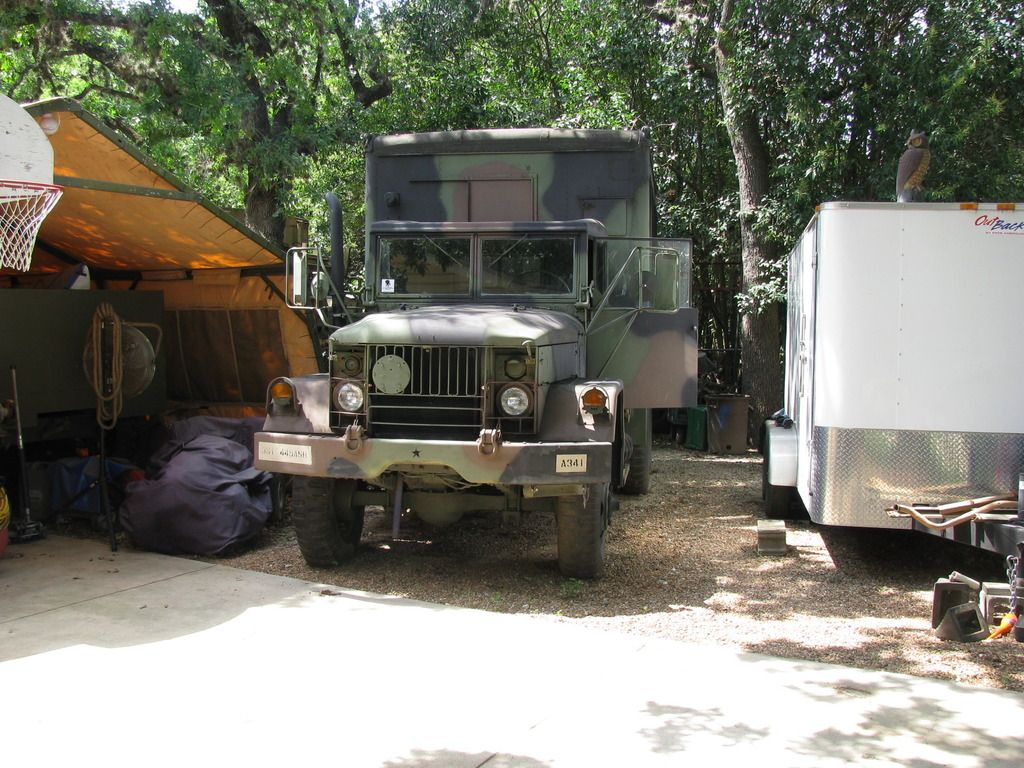 Big Dog and Little Dog (MUTT) aka 'Booger". The dynamic duo. Dig that
awesome
slobber tube! It's so
BLUE
I just can't bring myself to paint it.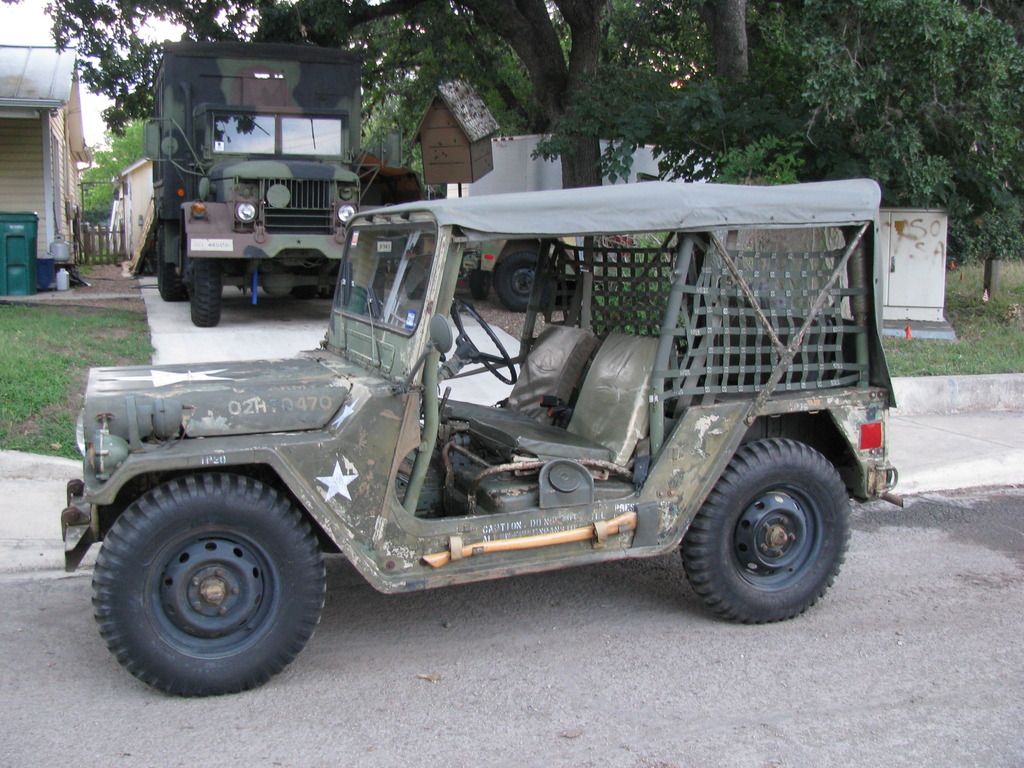 Loping at idle for the first twenty minutes or so, it finally smoothed out. Time to get some fresh fuel, I reckon. What I have in there has Seafoam in it, mixed to the proper proportions but I suppose even that has limits.
A quick walk-around revealed a seeping wheel cylinder at the right front and a tiny, whiney little air leak somewhere down by the air tanks. It resonates so I'll be looking into that leak tomorrow when I drain the tanks and maybe even install a new glad-hand on the right rear. That's a job that has been waiting forever! It's so good to see Big Dog out in the driveway.
This truck is FOUR years older than the MUTT and ever so much prettier!
Cheers,
TJ