Well, it's that time of year again. Night parades! Our very own Xloflyr is getting his freshly restored (and absolutely beautiful) A2 in every parade he can manage. I hope to get some pics of him strutting his MUTT, tonight.
Last year I put together a little float and the parade got absolutely rained out so it sat for a year waiting for another chance to be seen. So, next weekend it gets its chance...again. We've re-assembled the sound system and made few little modifications such as reducing the overall height which I was loath to do, but there were some oscillation problems since the carriage has no suspension and when things are 14' in the air, things would get a little wonky.
So here's a review of the original build.... The cardinal rule is - Do as much as possible with recycled materials. That way, when you HAVE to buy materials, it isn't nearly so painful. Believe me, there is no limit to what you can spend on this stuff.
Start with a set of wheels. This started it's life as a bomb lift (aerial stores) and it was a LOT longer. Just imagine a huge floor jack between these wheels. This has been my do-it-all cart for some time. Here, it's being used to move some VERY heavy concrete pads.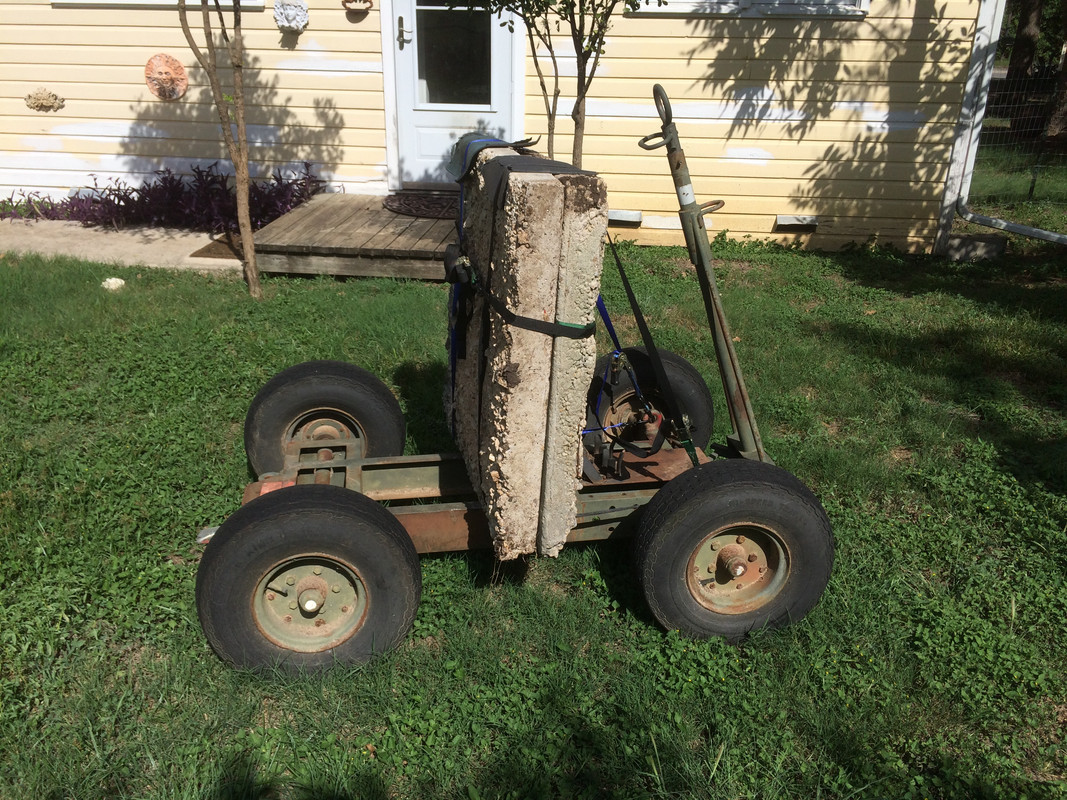 Yes, Rick, those ARE railroad wheels and yes, I have four of them.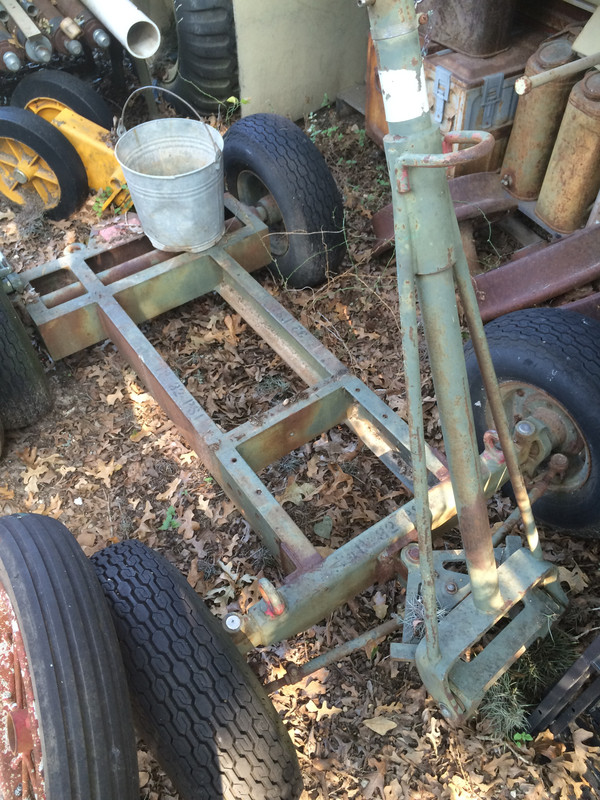 Add a vertical support and an old bed frame as a platform.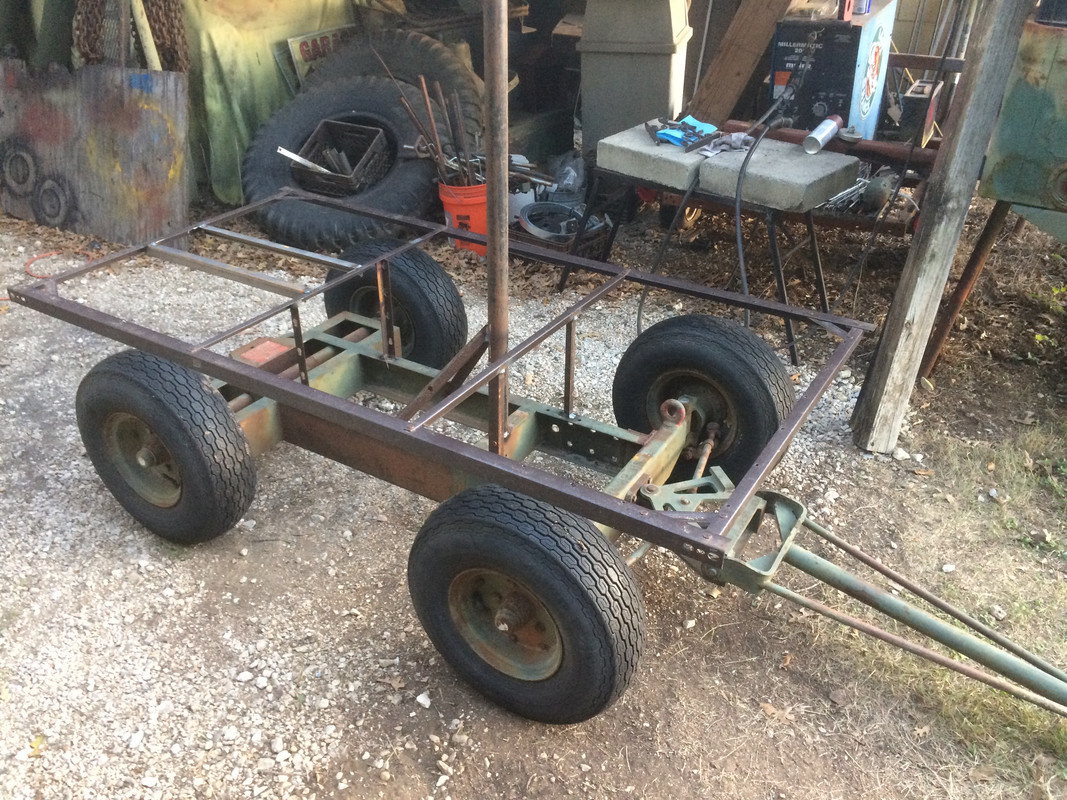 And add some really BIG speakers. You KNOW what we'll be playing this year!
Take some images of our hero, Snoopy and his trusty sidekick, Woodstock and the doghouse and scale them up. WAY UP!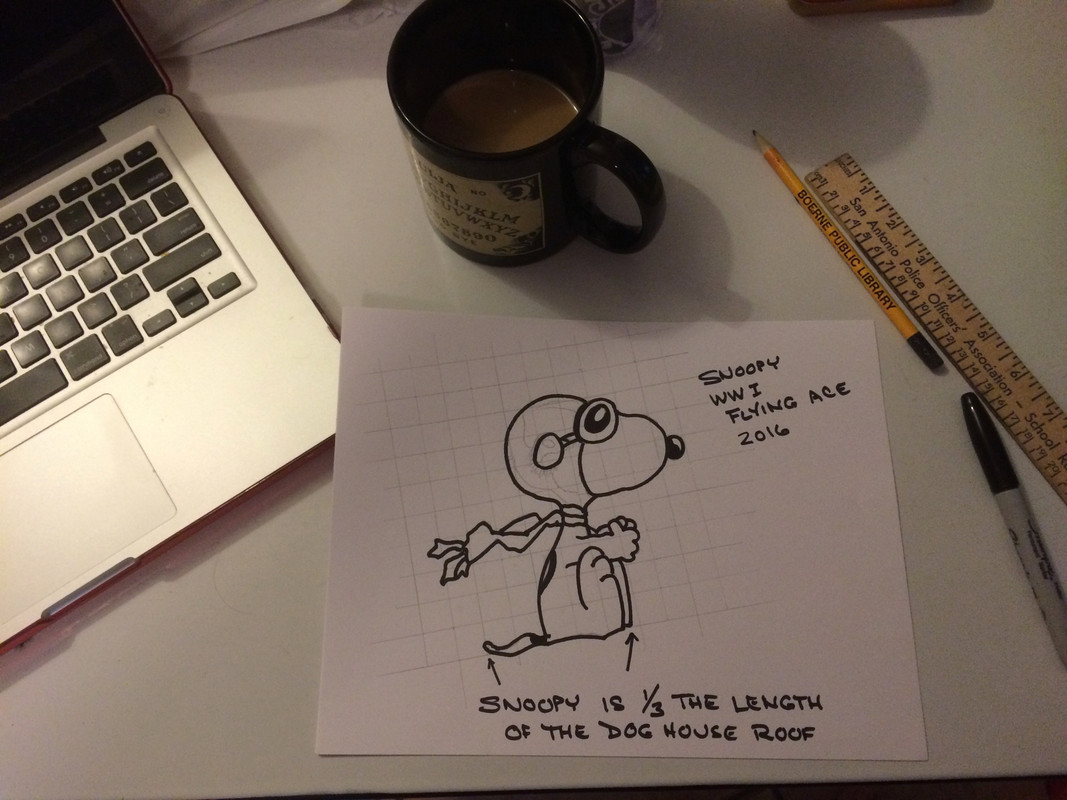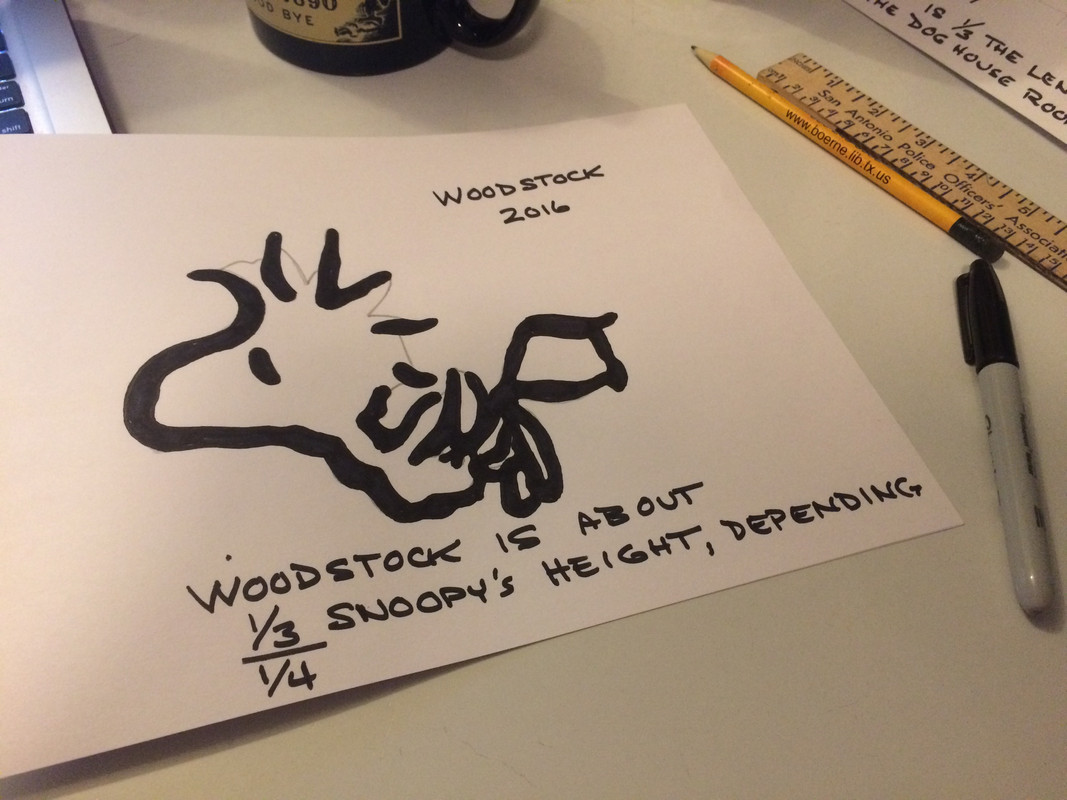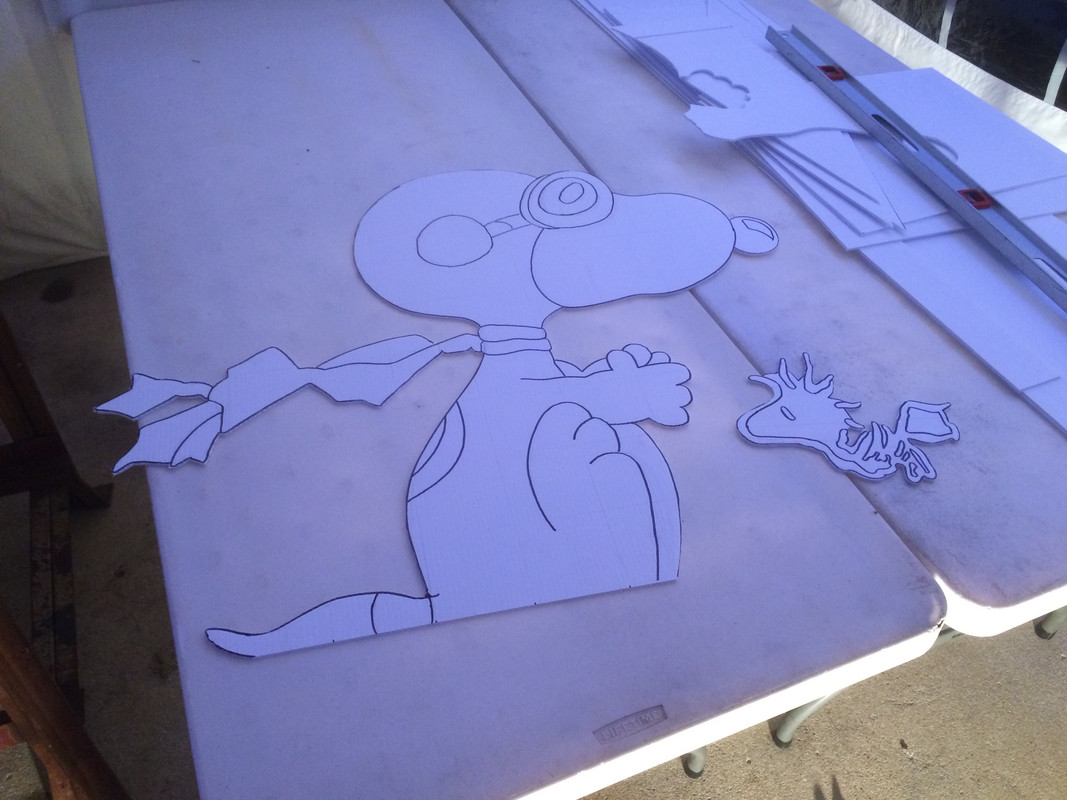 We created the doghouse frame from steel we got for free from the local motorcycle dealer.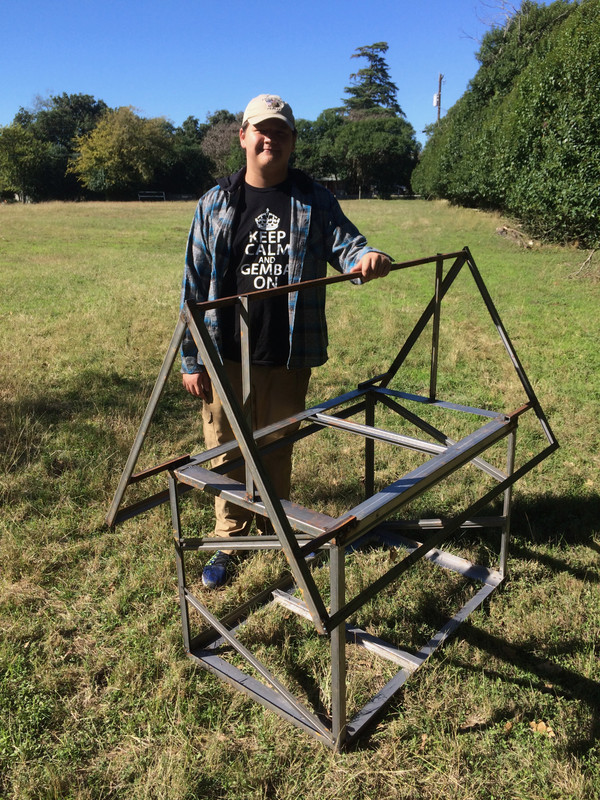 This kid is 6'2". With Snoopy up there, last year we topped out at 14'4"! I think we're now going to be about 11'6" tall.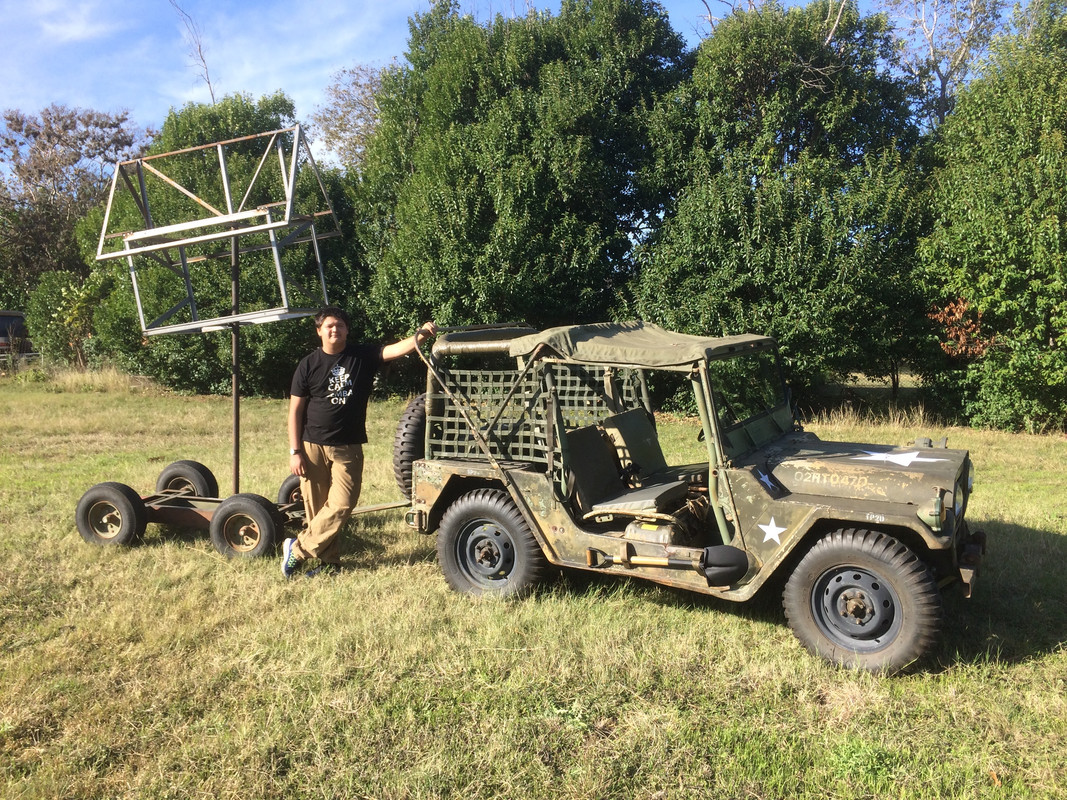 And covered it with corrugated plastic sign-board material (4x8) sheets are available at Home Depot.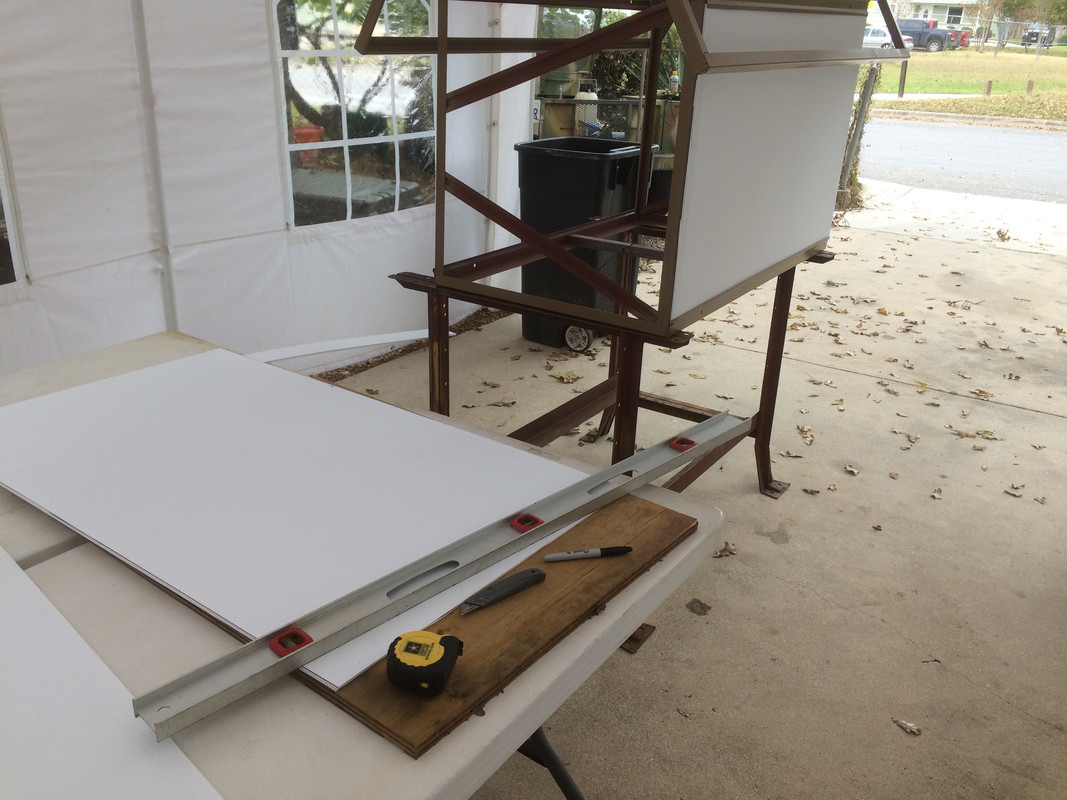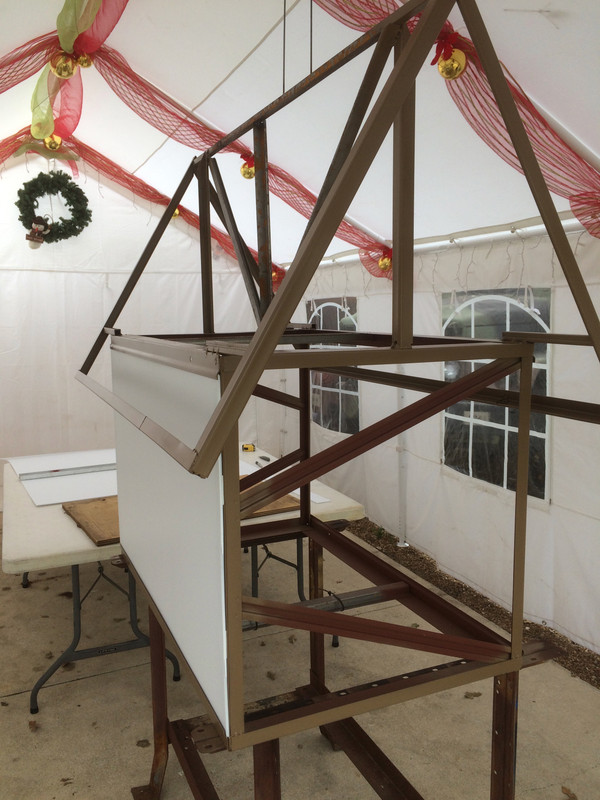 Large panels are temporarily fixed to the frame with 3M hook and loop fasteners and the joints are closed with clear Scotch packing tape.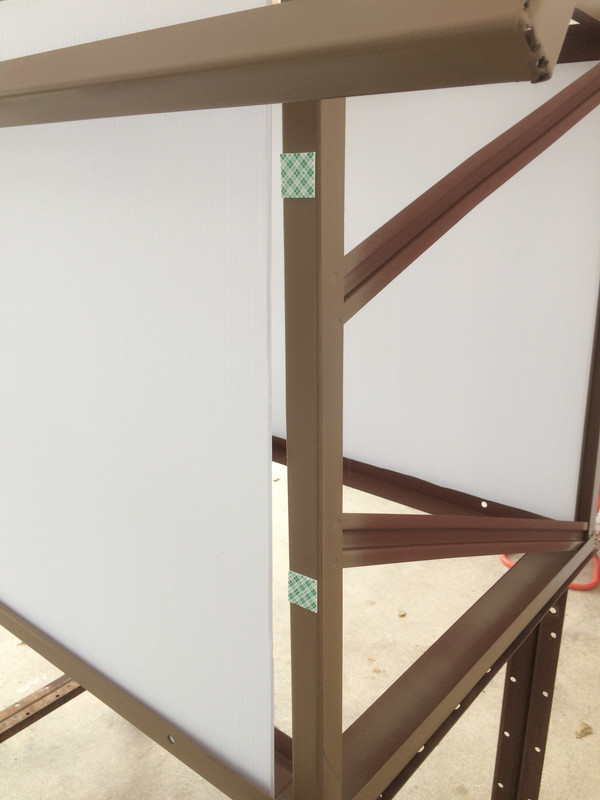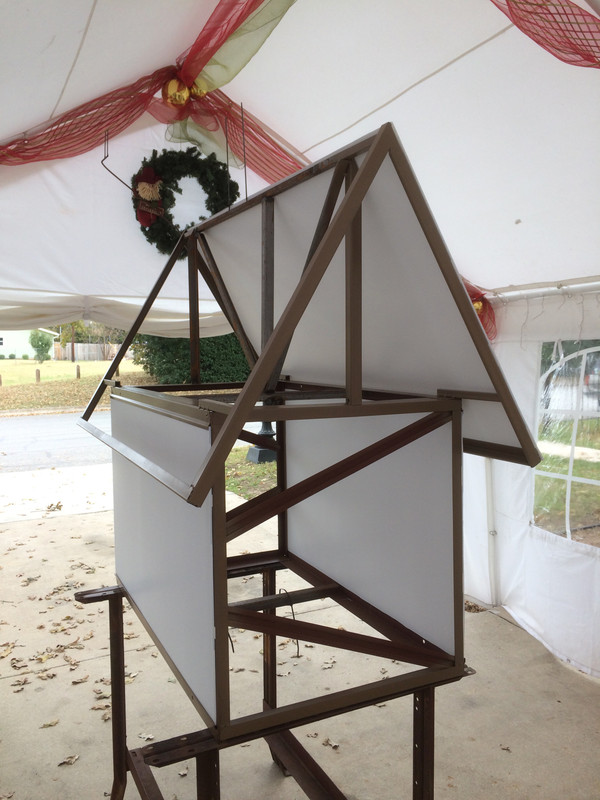 Snoopy and Woodstock are made from the same stuff. I cut them out with a box cutter but heavy scissors will do just as well for the large cuts.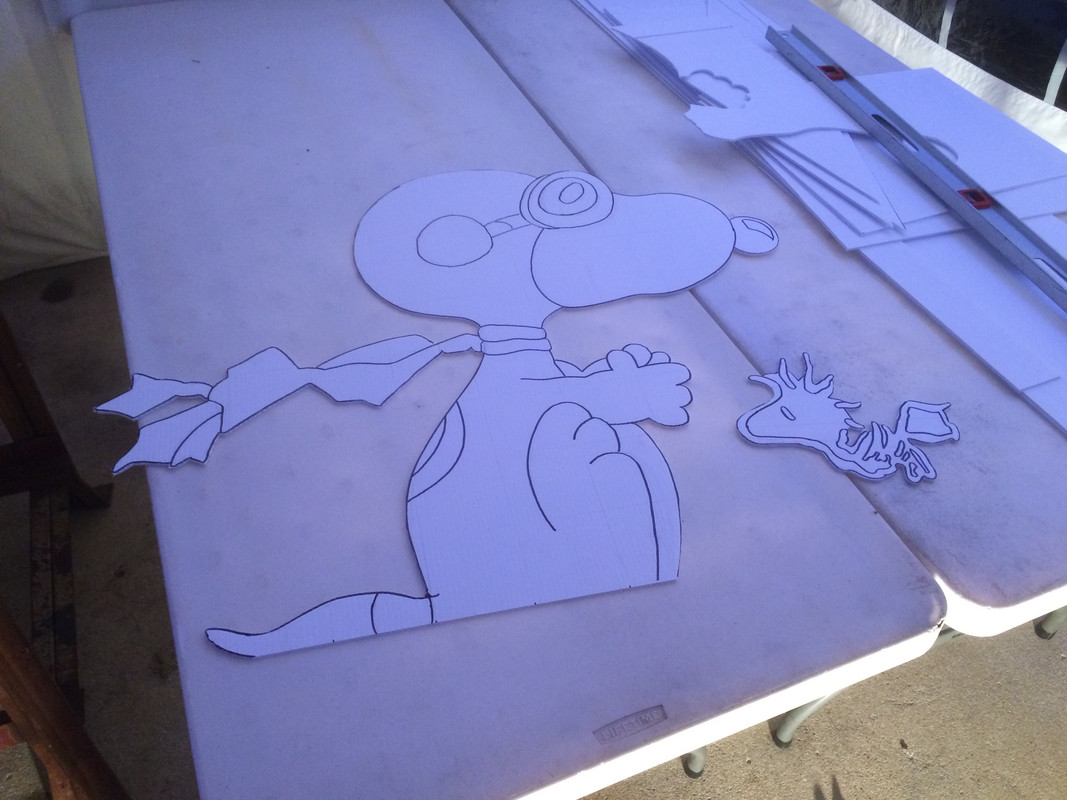 Paint is applied using paints that are specifically designed to adhere to plastics.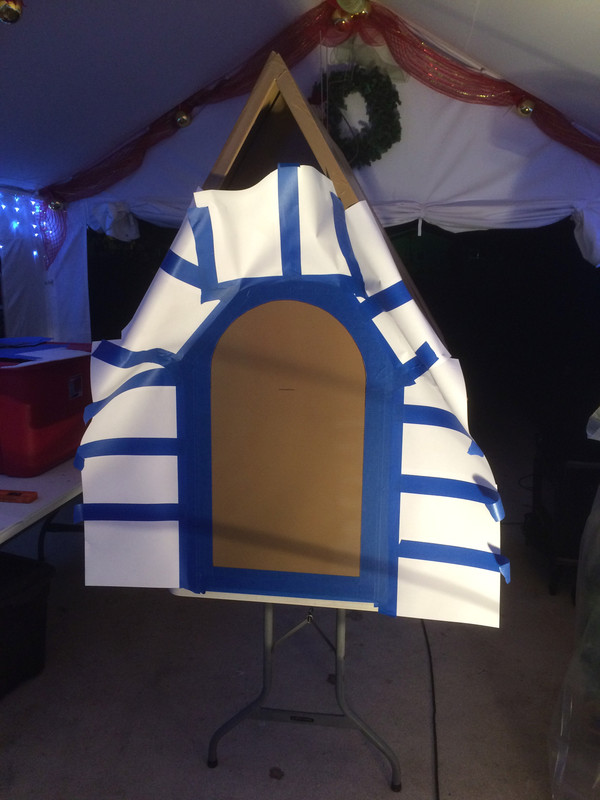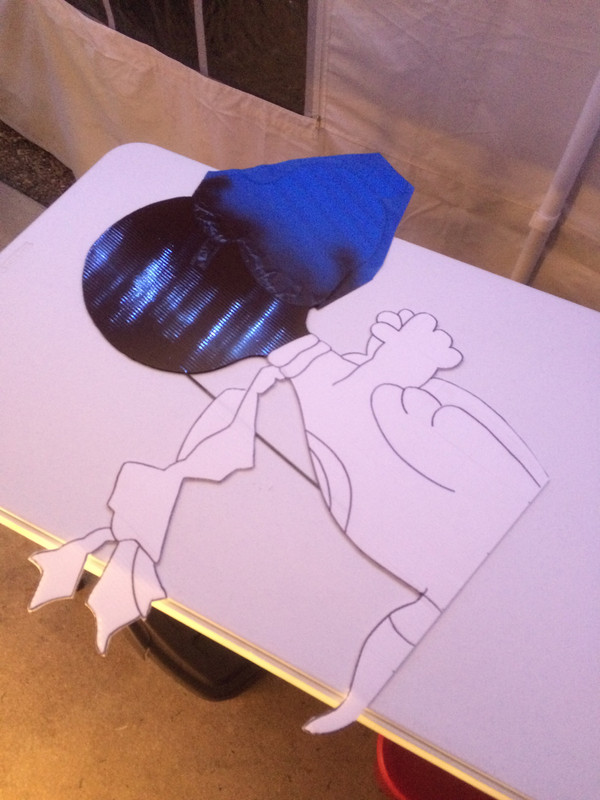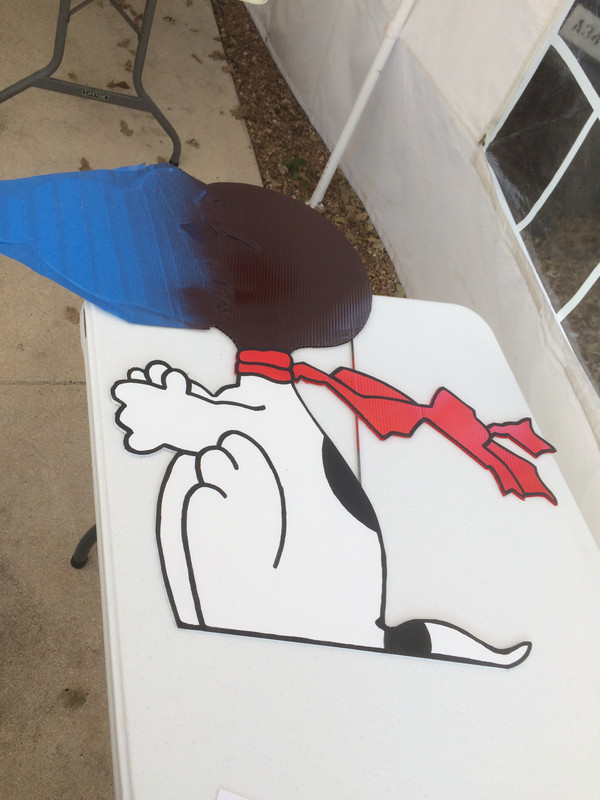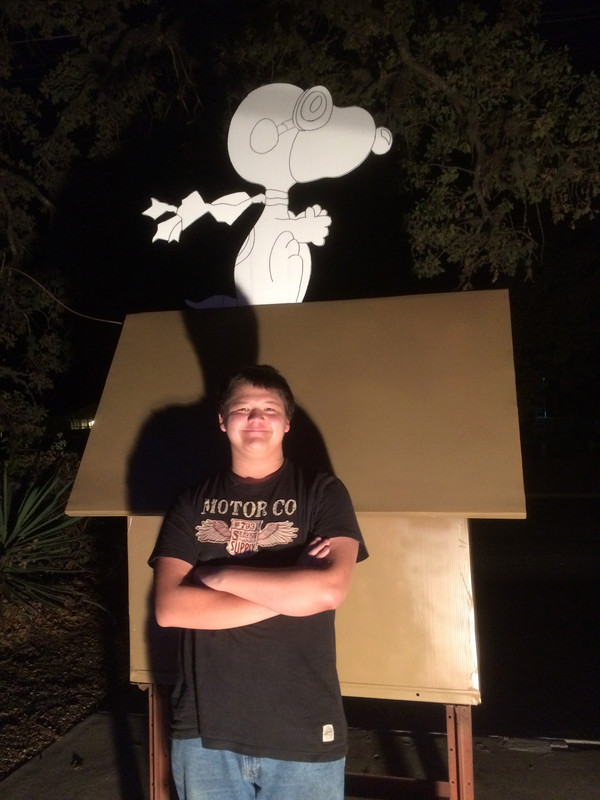 With that done, I did the detail work free-hand, using model paints and brushes. I'm happy I still have the ability to do this kind of work. Steady hands are a must!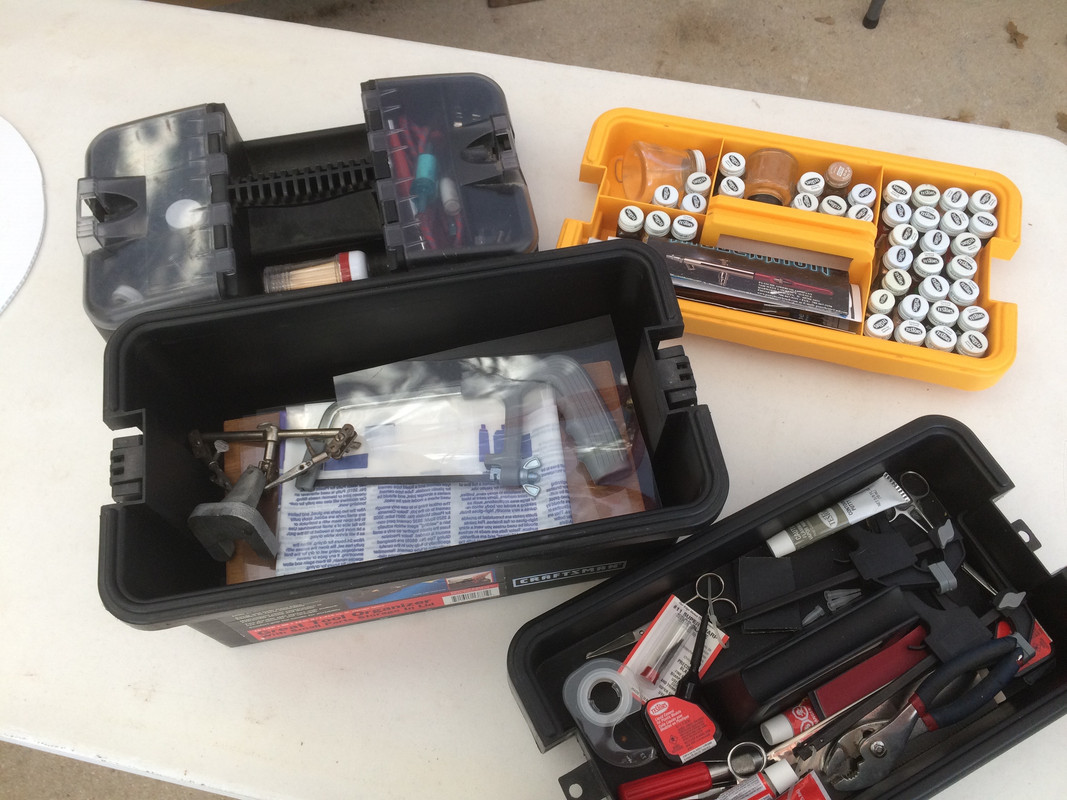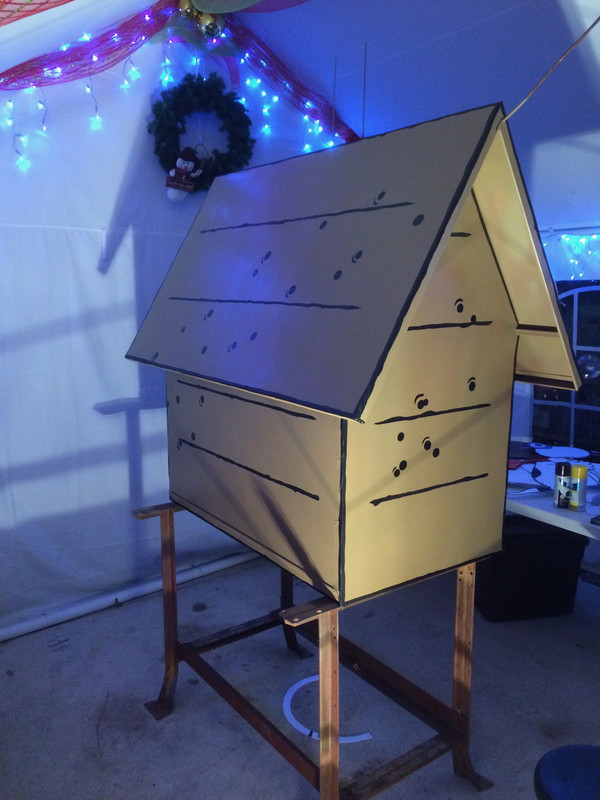 Night parades need lights...LOTS of lights. This just wasn't enough.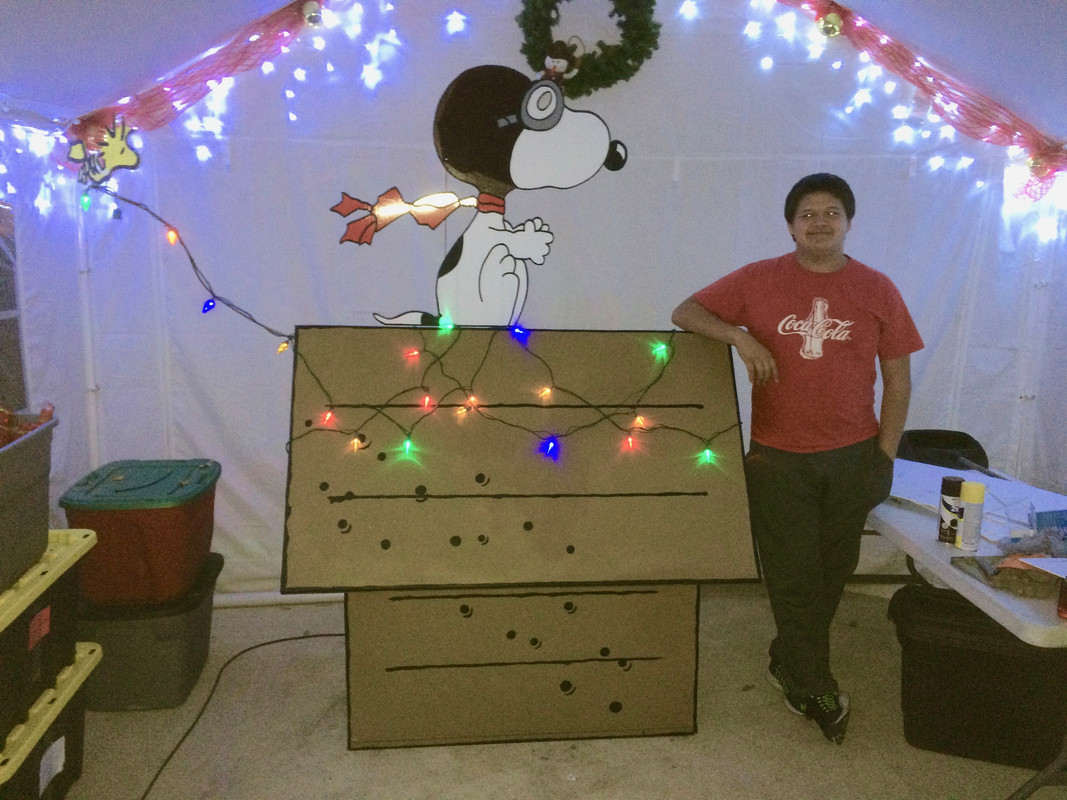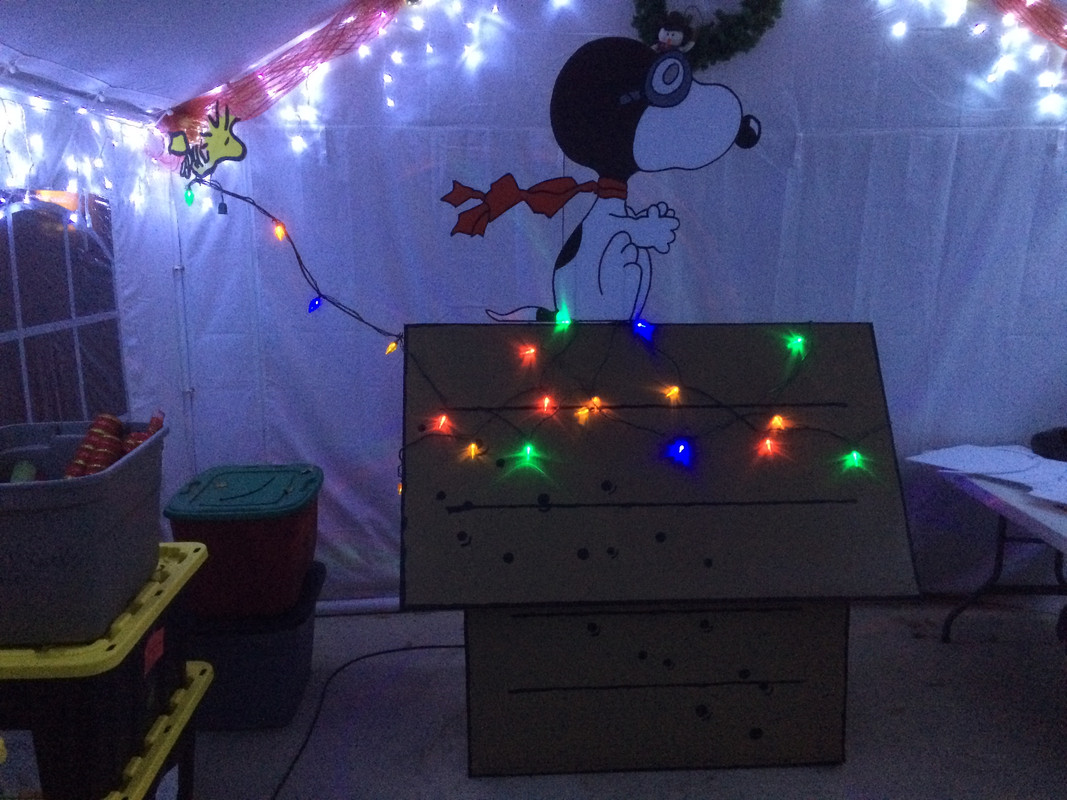 So, I added a set of net lights.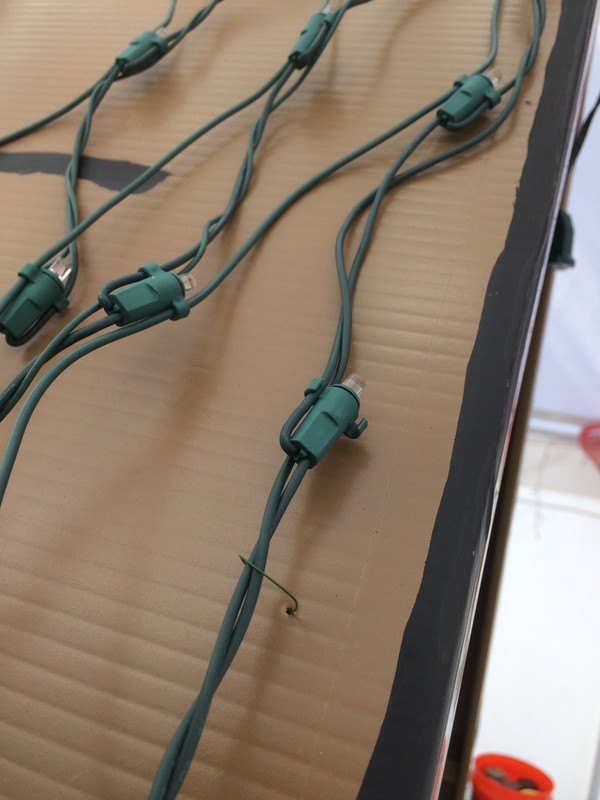 And affixed them to the build with tiny loops of wire that are pretty much invisible.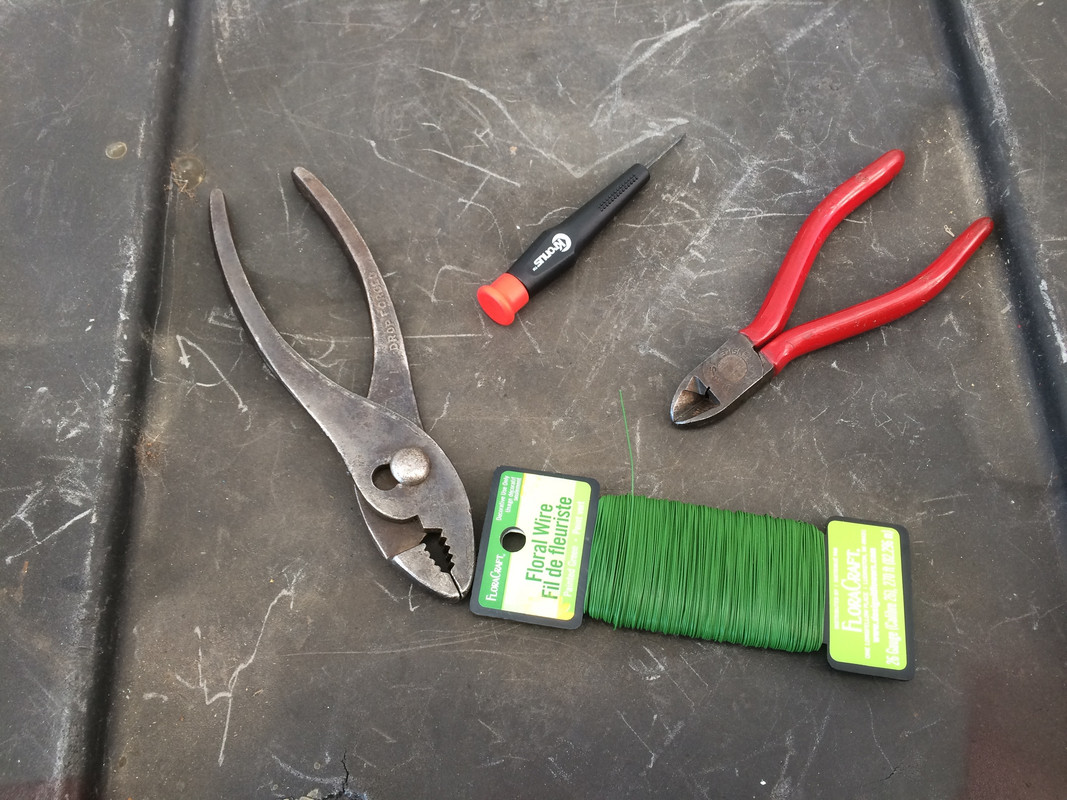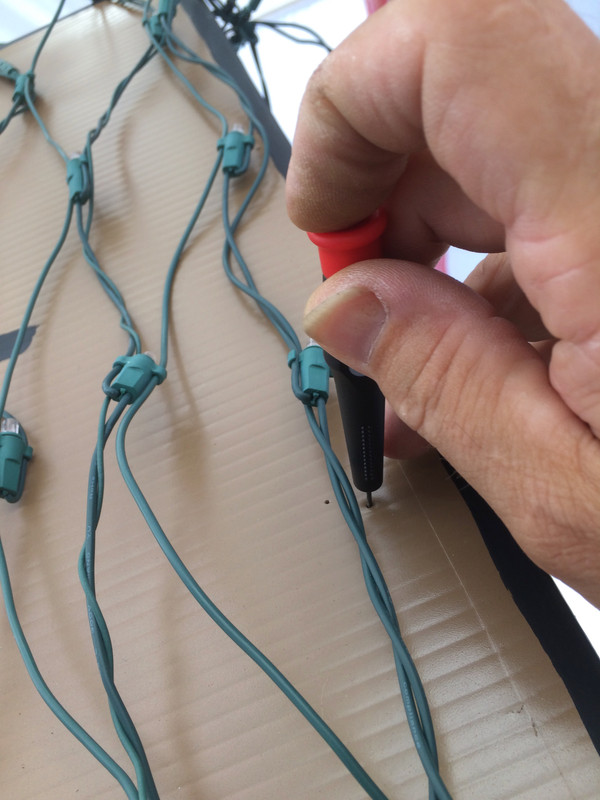 There! That's better!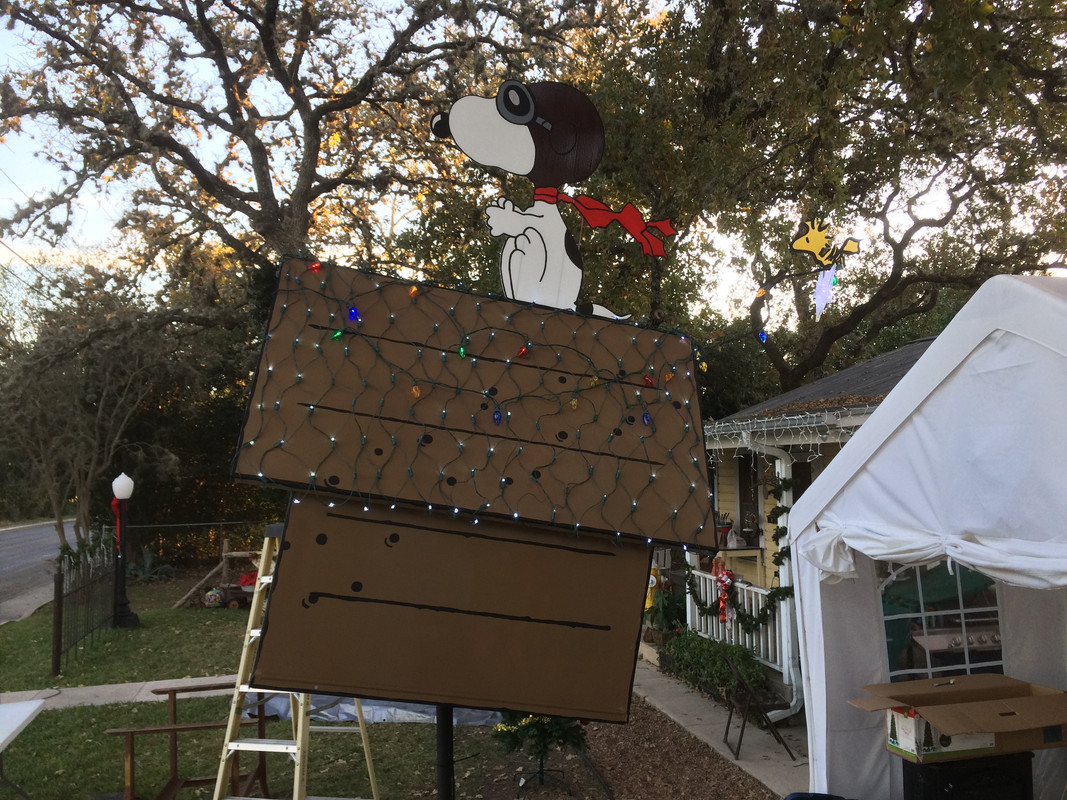 Woodstock bringing up the rear with a stray light string and a runaway star. The pic is out of focus because I took this without flash, but as you can see, Snoopy is now getting all the light he needs to be seen.