….and $#KL&GVGH dollars. My MUTT killed its first self-propelled bug today. Previous bugs killed while on a trailer don't count.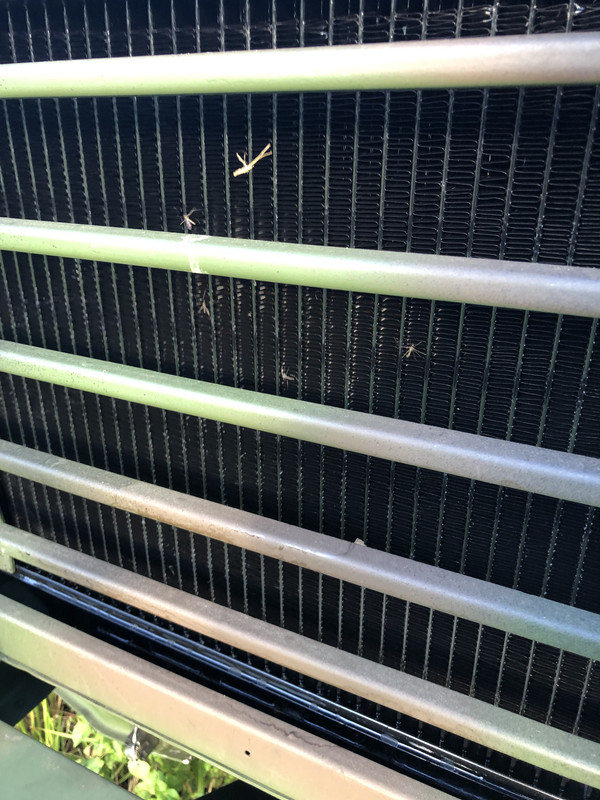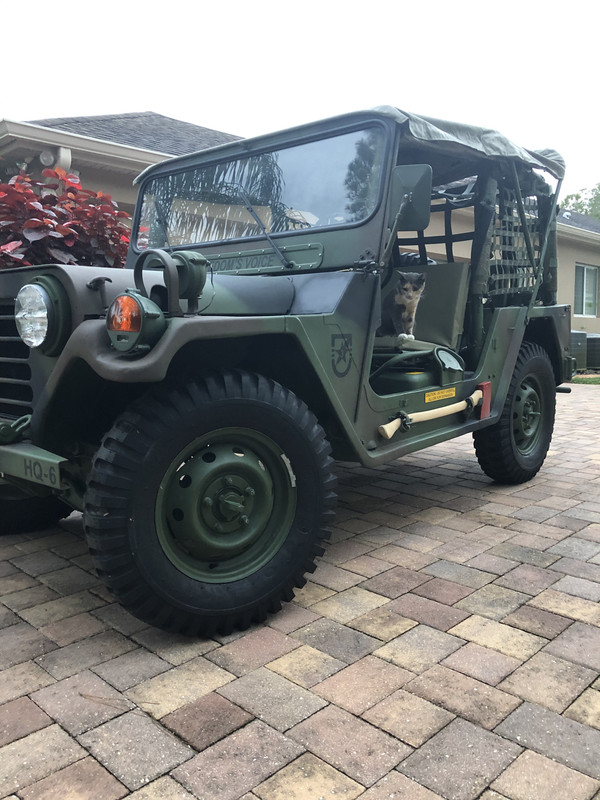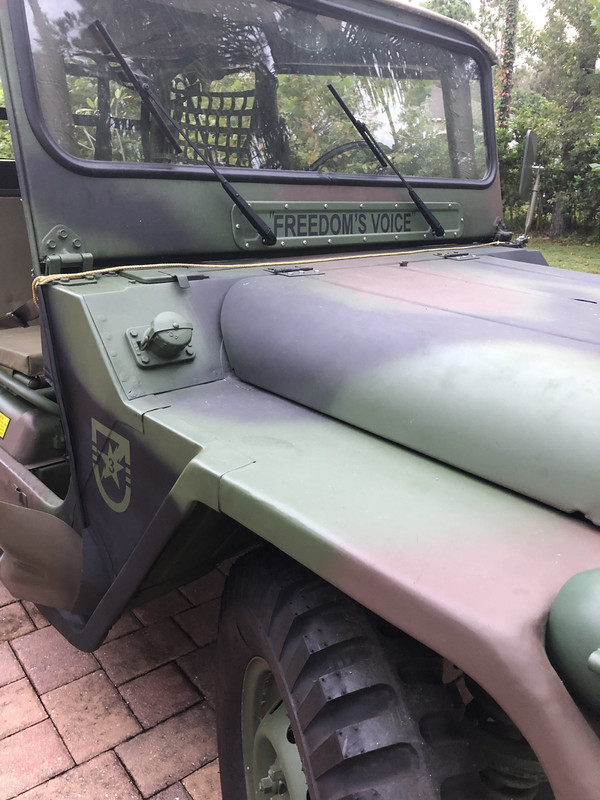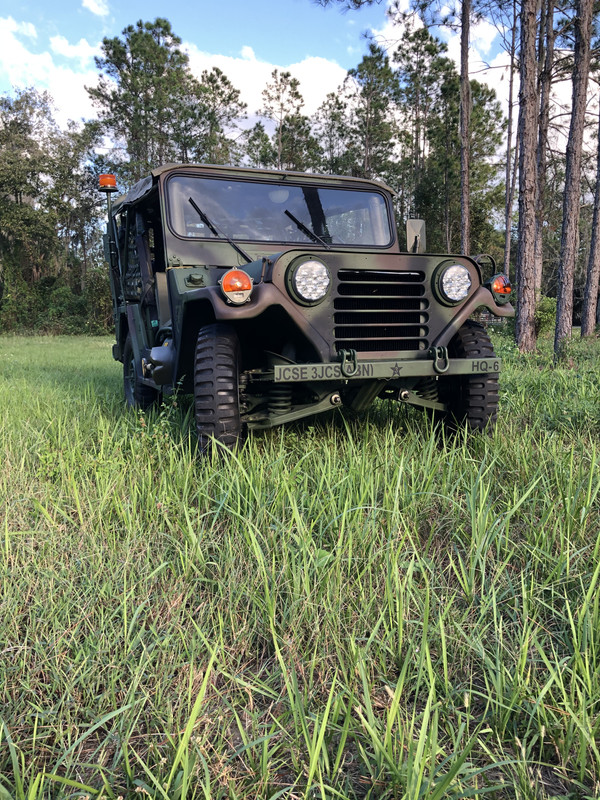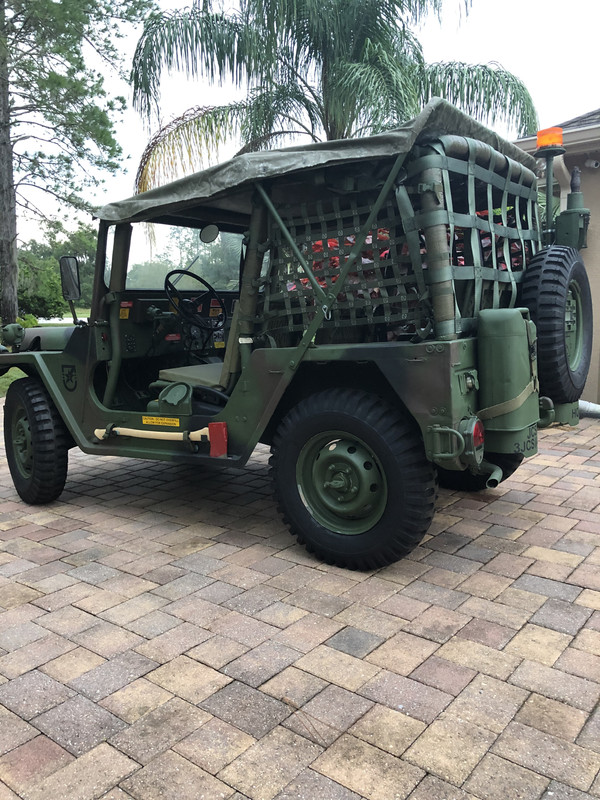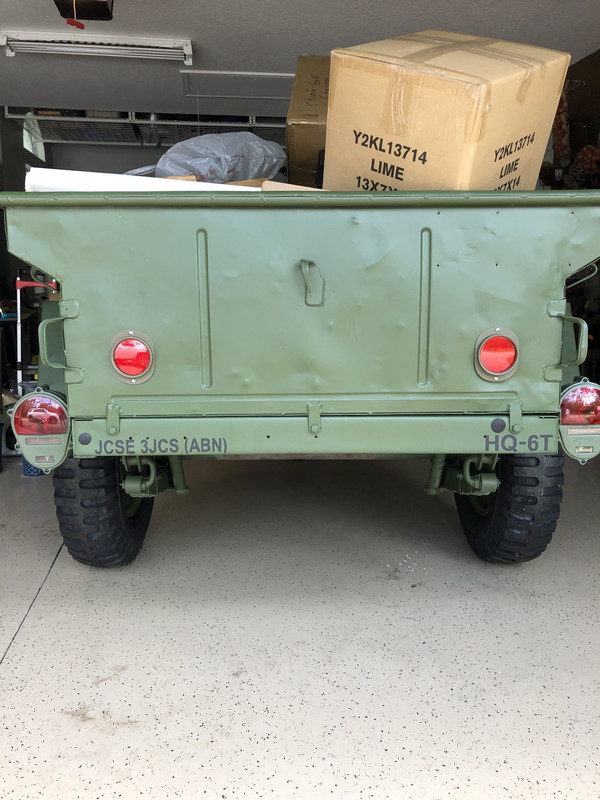 Many thanks to all of you who so patiently delivered expert answers to a rookie's questions. And thanks to those of you who sold me the parts i couldn't find elsewhere. Brant, the powerpack you sold me is a work of art and is performing way better than i expected. Your troubleshooting advice and customer support were/are perfect. Lindsay did some amazing body work and paint and I get compliments every time somebody new sees the jeep.
I found an amazing jeep mechanic just two miles from my house who helped me run through the tape. I took a couple days off work and "apprenticed" with him. I don't have the necessary tools to press wheel bearing seals into position or to replace control arm bushings (that was pretty damn hard, by the way--so i see why guys just buy the entire control arm). I'm getting to an age where i can't bend over so well or contort my body, so his lift was a welcome help to keep me standing for a lot of the work. I wish i had waited to use his lift to work the pedal cluster and install a new master cylinder. My back still hurts from that adventure.
A quick recap of a few lessons learned:
* When in doubt, ground it.
* Much like a CH-46 or CH-47, if its not leaking a little bit, its out of oil
* Dustless media blasting isn't.
* The distributor/coil set-up is either a) simple electric elegance or b) the brainchild of a truly twisted SOB.
* "Made in USA" sometimes means "made in China."
* The max effective range of the spray from a leaking radiator is proportional to RPM.
* Zenith must have also made the M-16 back in the day, as it appears miniscule amounts of debris will render both combat ineffective.
* Buy a decent multimeter.
* Attempting to route a wiring harness through the unibody without electrician's tape is a fool's errand.
* Last, and certainly not least, you guys are awesome and working with you to get a 50-year old truck and trailer on the road has been a ton of fun.
dee