Jeep project moved forward today. I began with cleaning up some hardware. Despite the fact that I had some brand new front wheel bearing nuts on hand, I decided to reuse these since I have the correct socket for them now. I just burnished off the high points and removed the sharp edges. They're ugly but it's the center that counts. These are parts that tell some of the story of this truck and are worthy of keeping for the next guy to see.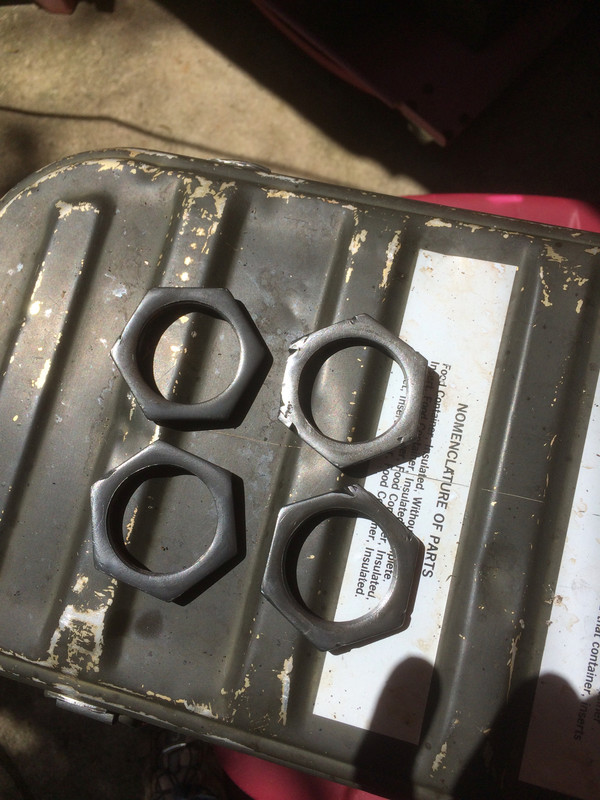 More hardware to clean up. These bolts attach the brake backing plate and the spindles to the steering knuckle. New lock washers for each one!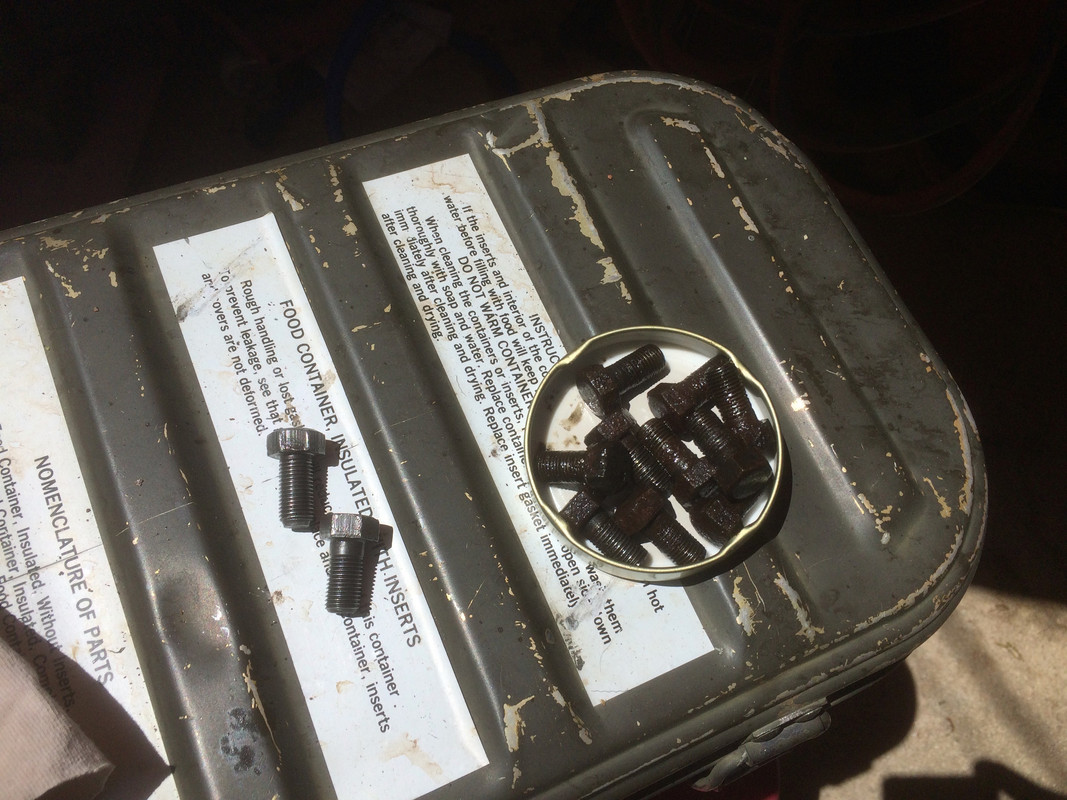 Since those bolts go all the way through into the cavity of the steering knuckle I installed them with Permatex thread sealant to prevent grease from migrating out into the brake area.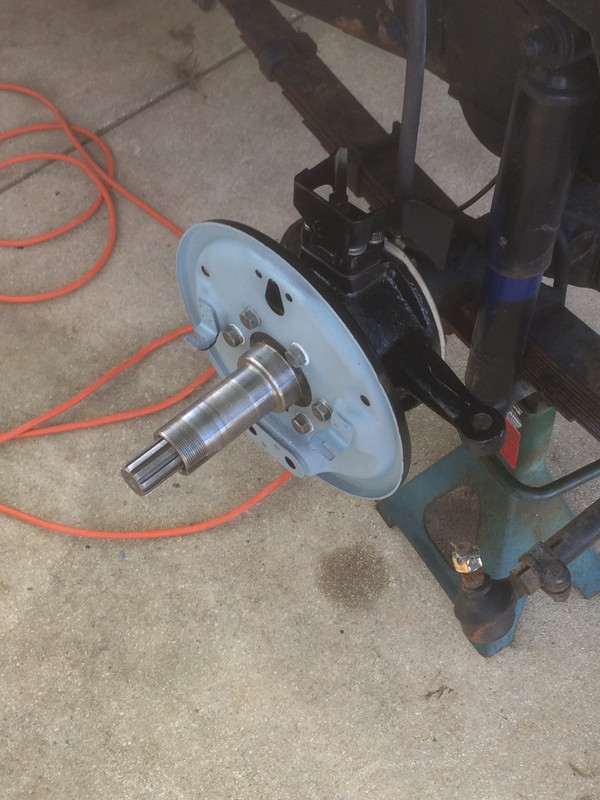 Here's the kid who, at long last, has found his way back to the project. I know....I know. He's really just a head of hair with it's own life support system.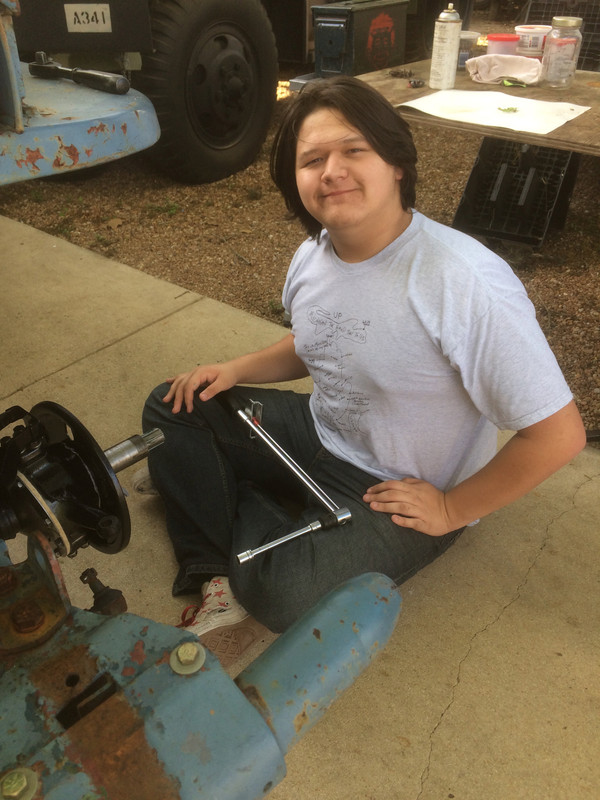 This front axle received new king pin bearings x4, new king pin bearing cups x4, one new steering knuckle, one new hub, new front wheel bearings x4 and front wheel bearing cups x4, new hub grease seals x2, new front lock washers x2 plus a whole lot of detailed cleaning and inspection. It was pretty worn out, used and abused. The previous owner had the knowin' to keep it goin' but never spent a dime on it.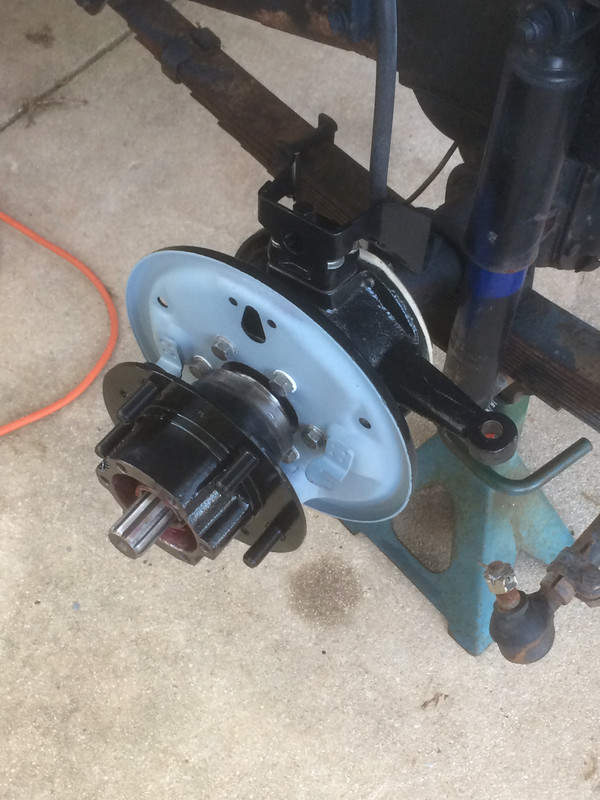 Once we get this Jeep back on its wheels it will be time to address the brakes. A full brake overhaul is coming up!
Happy Easter, you mutts!
TJ