Time for a gun post.
I just finished assembly of a new AR9 "pistol".
I built it to carry in my truck.
It will replace my CAA MCK which is a chasis that my Glock slips into.
Here is the CAA MCK that is being retired from truck duty.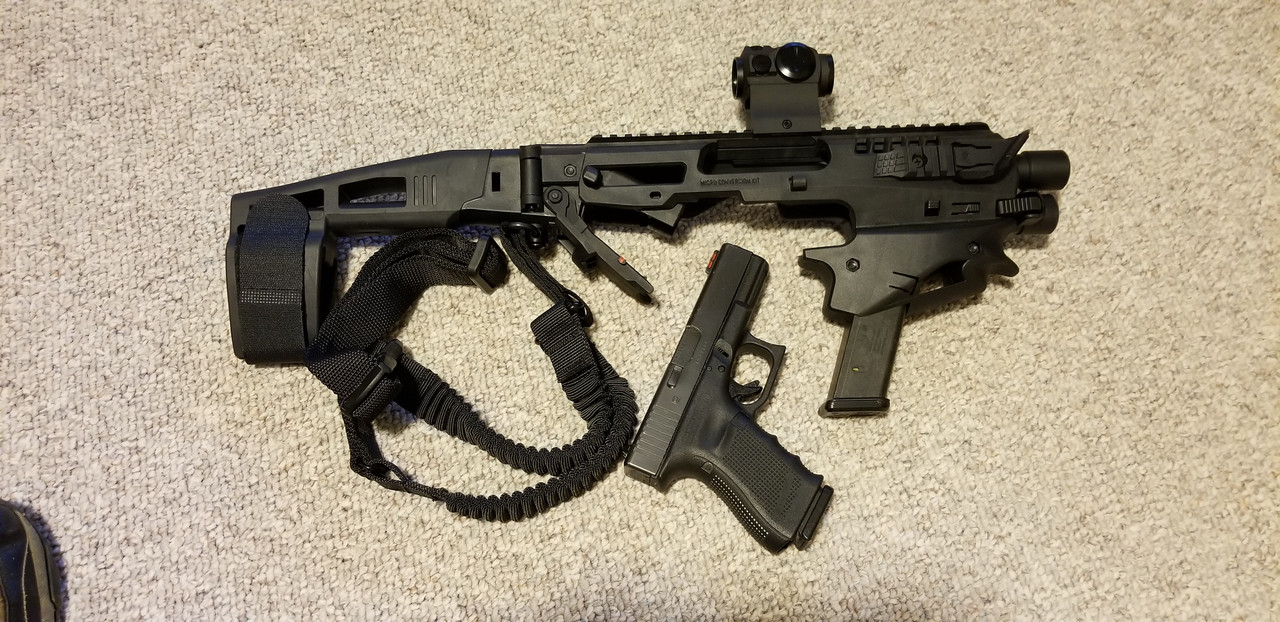 Here is the new AR9. I put the Holosun Green dot with circle and shake awake (you leave sight on and it goes to "sleep" after a certain time and you change battery once a year) on the AR9.
Anderson lower.
Sterne Defense Glock magazine mag well adapter. The Sterne defense preserves last round bolt hold open, but relocates the mag release to the bottom. Magazines drop free. Went this route as I carry a Glock 19, and wanted to be able to interchange magazines.
Rise Armament RA 140 trigger with KNS trigger pins.
Afterburner linear muzzle compensator.
7 1/2" 1/10 twist barrel.
Nitecore flashlight. M lok handguards.
SBA3 brace on adjustable carbine length buffer tube.
Heavy buffer, which I may switch out for hydraulic.
Have a ambidextrous selector on way, but not here yet.
Also bought a bunch of Glock 33 round magazines but picture is of a Magpul 27 round magazine.
Single point sling.
Functions flawlessly so far, but have not got it fully sighted in yet. Probably this weekend before final adjustments.