The truck is running reliably and nearly ready for the night parade. As you know, I like my truck a bit...uh...dog-eared but I did brighten up the stars just a bit by masking them off and applying paint with a sponge because I didn't want it to look too much like new paint. They should stand out better at night.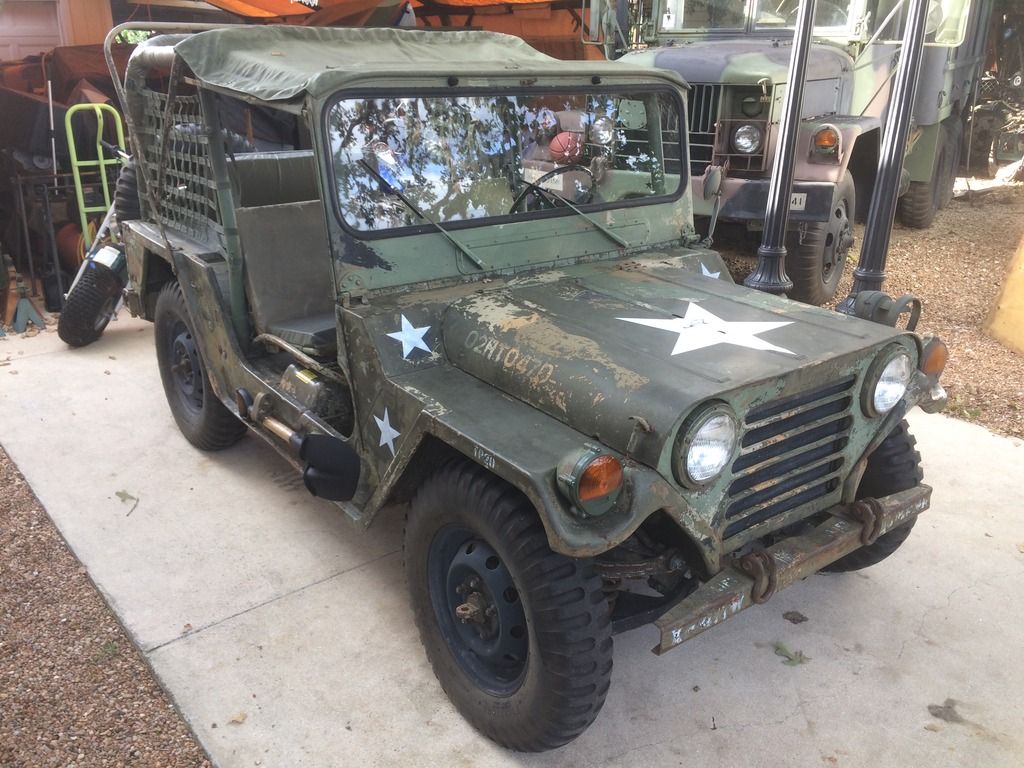 Our "float" is going to be, Snoopy WWI Flying Ace. Remember my commentary about getting free steel from the motorcycle dealerships? Well, here is that steel in action. Ultra lightweight and stiff...with no flex. The stuff rings like a bell when you tap it with a knuckle. Total expense - $-ZERO-$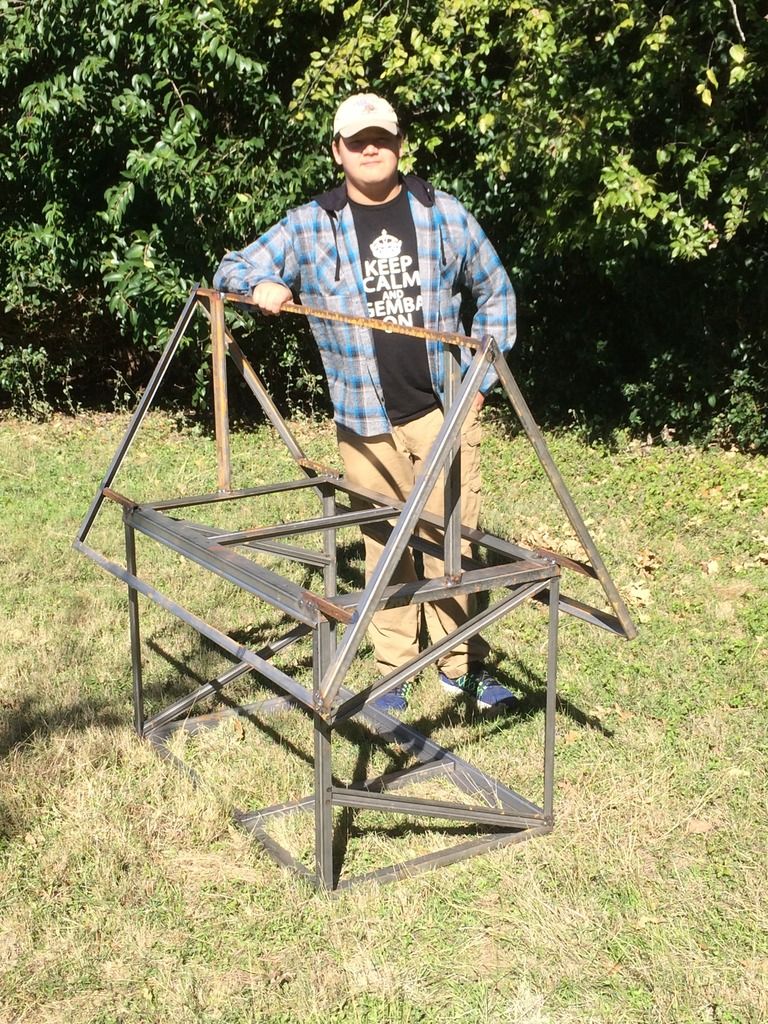 Vertical support now has struts not shown in this picture so it is extremely strong.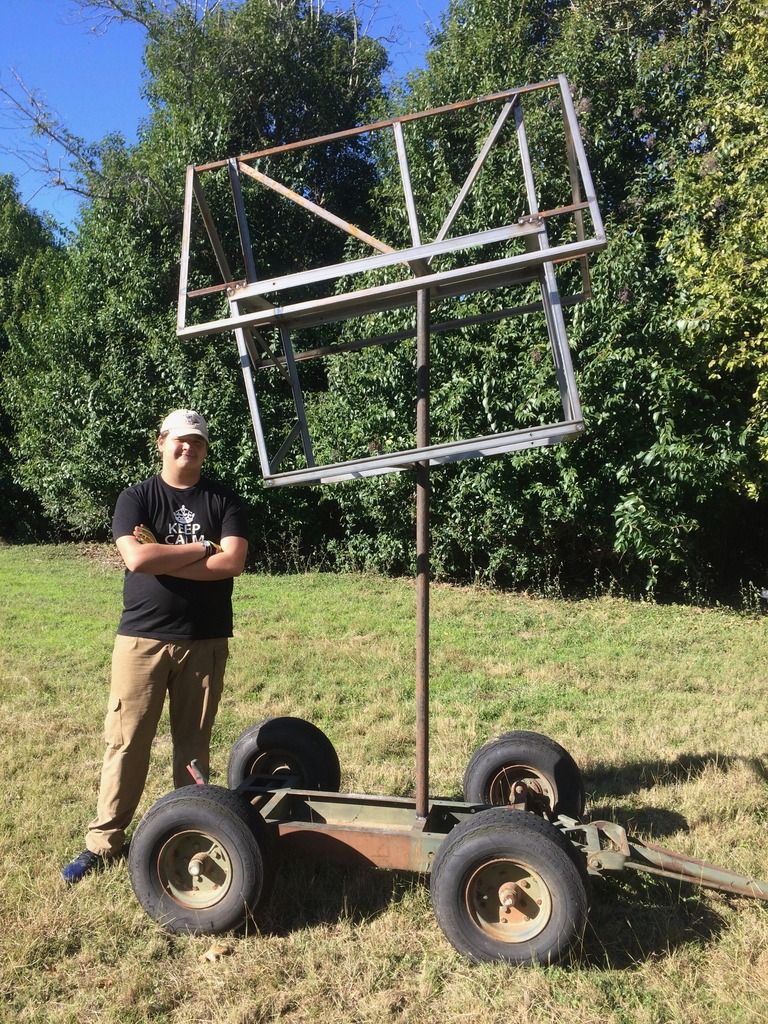 Snoopy's dog house will be covered in corrugated plastic sign-board material.