It was a really lovely day today so I cleaned, inspected and repacked the bearings of my little trailer. I had to dress some of the large nuts with a flap disc sander because farmer Brown had been at them for years with a chisel or a screwdriver. They refinished just fine (I simply knocked off the burrs) and I reused them. The original felt seals were still doing a fairly good job and showed signs of letting a little grease out but no water in so I reused them as well. I used Mobile 1 on the repack which has a very nice waxy, tacky consistency. Other than the seals, everything else looked very good and I would now pull this trailer to Katmandu and back without any axle worries.
For those of you following along, I thought I'd pull a stripped draw bar bracket assembly of the shelf for a visual comparison. Its bolt pattern for attaching to the two tongue members matches that of the civilian Bantam and the M100
exactly.
There are two sockets of the same dimensions, available for the lunette draw bar.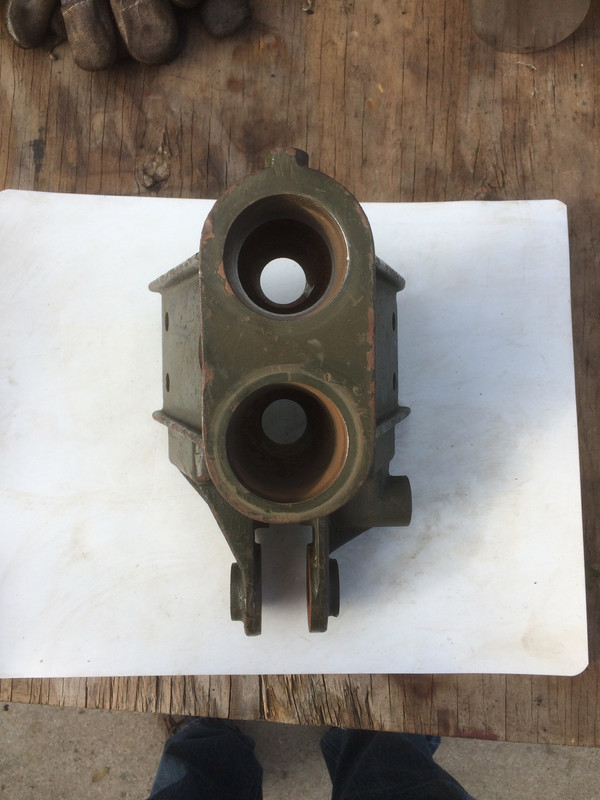 Note that the latch pin is located directly above the pivot for the landing leg. The M100 and the civilian Bantam it is located forward of the pivot point.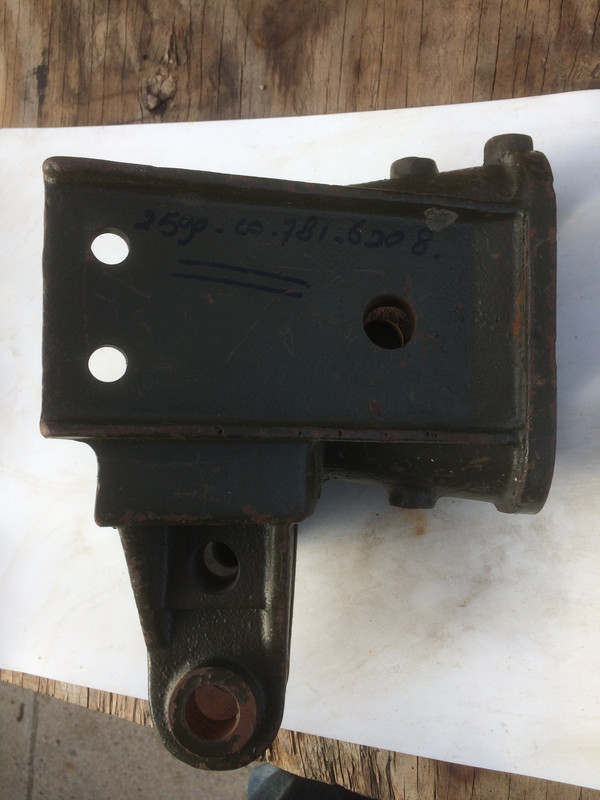 The opening, through which the latch pin must pass during installation, is threaded so that it may be closed off entirely.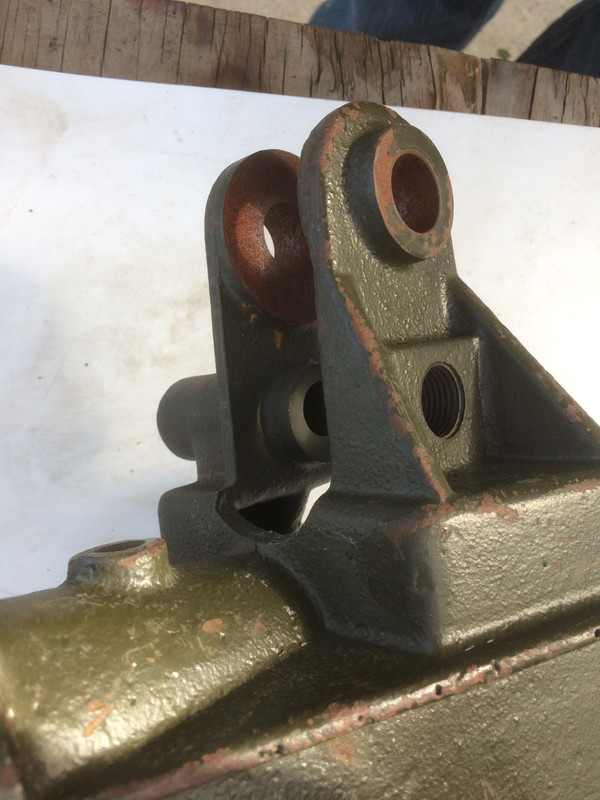 The military draw bar bracket assembly is less massive than its civilian counterpart owing to the space necessary to secure the lunette drawbar with a spring, washer and nut.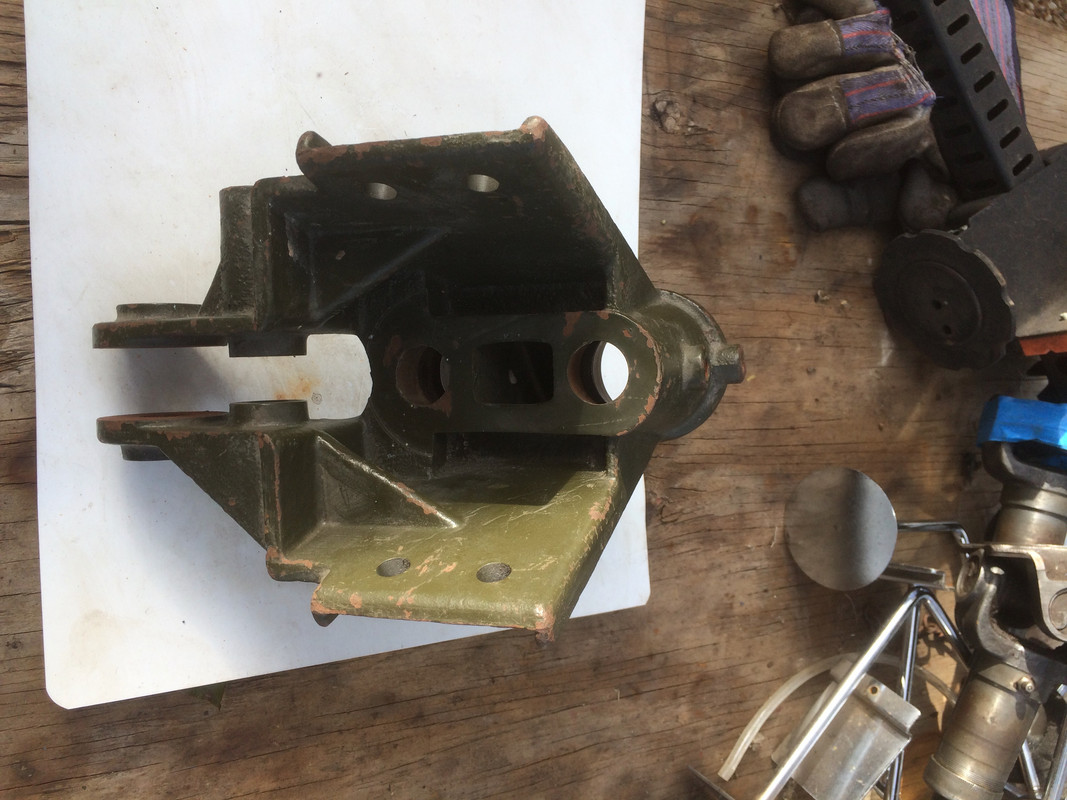 The upper socket for the lunette drawbar has two bosses that are drilled and tapped for retaining bolt and grease zerk fitting. The lower socket has only one tapped boss (for retaining bolt) and no provision for a grease zerk fitting which suggests it is meant for a fixed, non-swivel, drawbar.