Here's my baby chambered in .308 on the thousand yard range.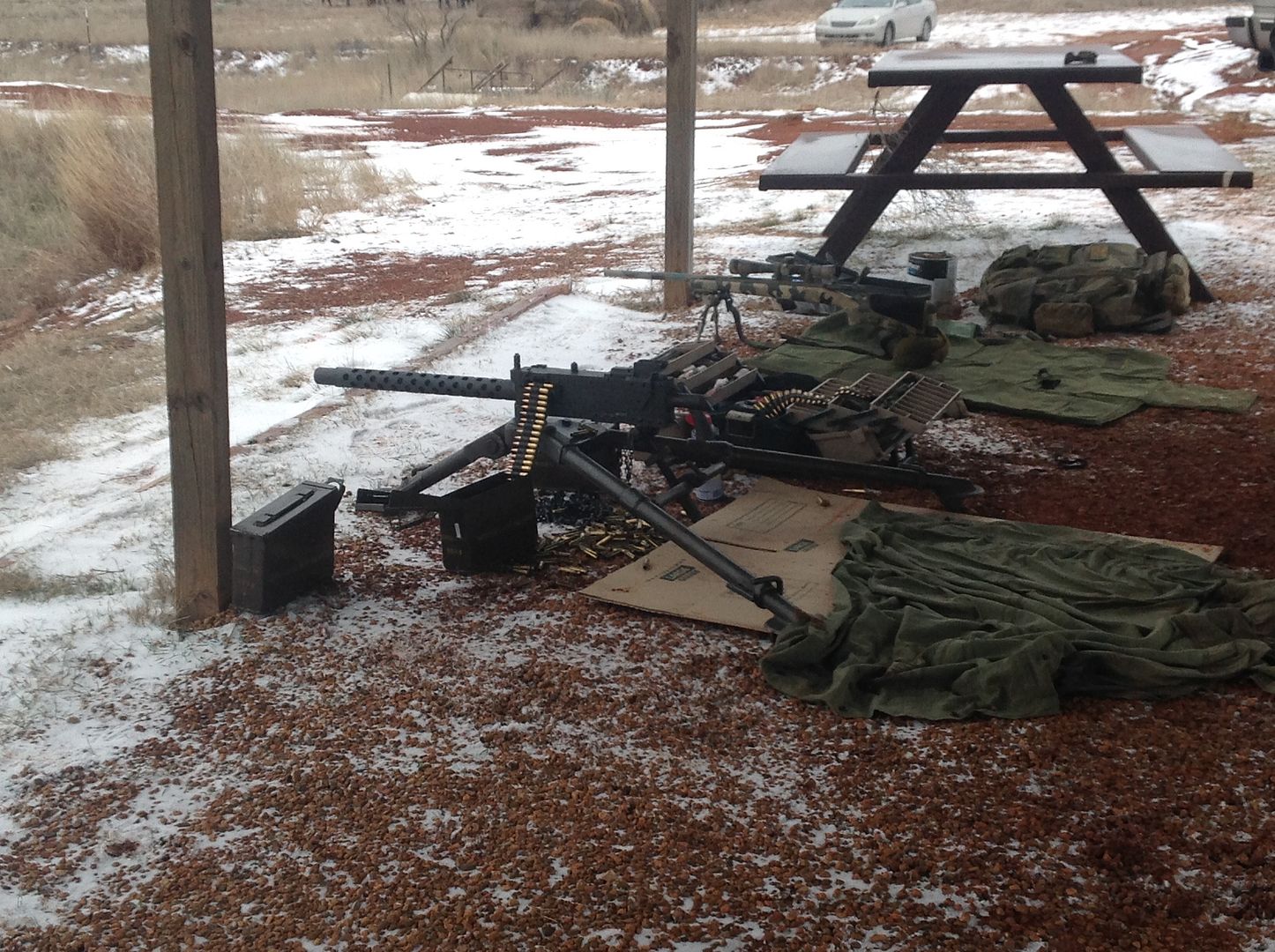 The range's owner was so excited he told me to mow
everything
down on the 200 yard line....targets, supports, backers, the works.
Then he took a turn.
Then I realized he and I had burned through $400 worth of ammo!
By the way, don't bother buying the cheaper reproduction T&Es if you plan to shoot with 'em. They look good, but they're junk and won't hold a zero.
And YES, we're gonna shoot this off the A2. Woo HOO!