When you have a welder, every piece of steel looks like a project!
I got into a large project for the local motorcycle dealership (the guys who give me so much free steel) and we created a huge 778 gallon catch basin for their 500 gallon above-ground fuel tank. The panels were sheared to our specifications so it went together very well. Getting things square is absolutely necessary when you're doing something like this (I'm sure Rick will back me up on that) or you end up with a trapezoid, a lot of wasted steel and big headaches. So, we checked, checked and checked some more as this was going together and the project came out perfectly.
The tank is marked with a visual marker inside, indicating that, if rainwater gathers at a particular level (178 gallons), it must be drained so as to ensure that it would always be capable of handling 500 gallons, permitting a 50 gallon variance, allowing that the tank may not necessarily be placed absolutely level. Welds were doped because we know this tank will never actually be cleaned and I didn't want small dirt and debris to gather at the edges of the welds and create rust pockets there over time. Needless to say, they were very happy with their catch basin. As compensation, I continue to receive a lot of free steel for projects and much free servicing for my motorcycle.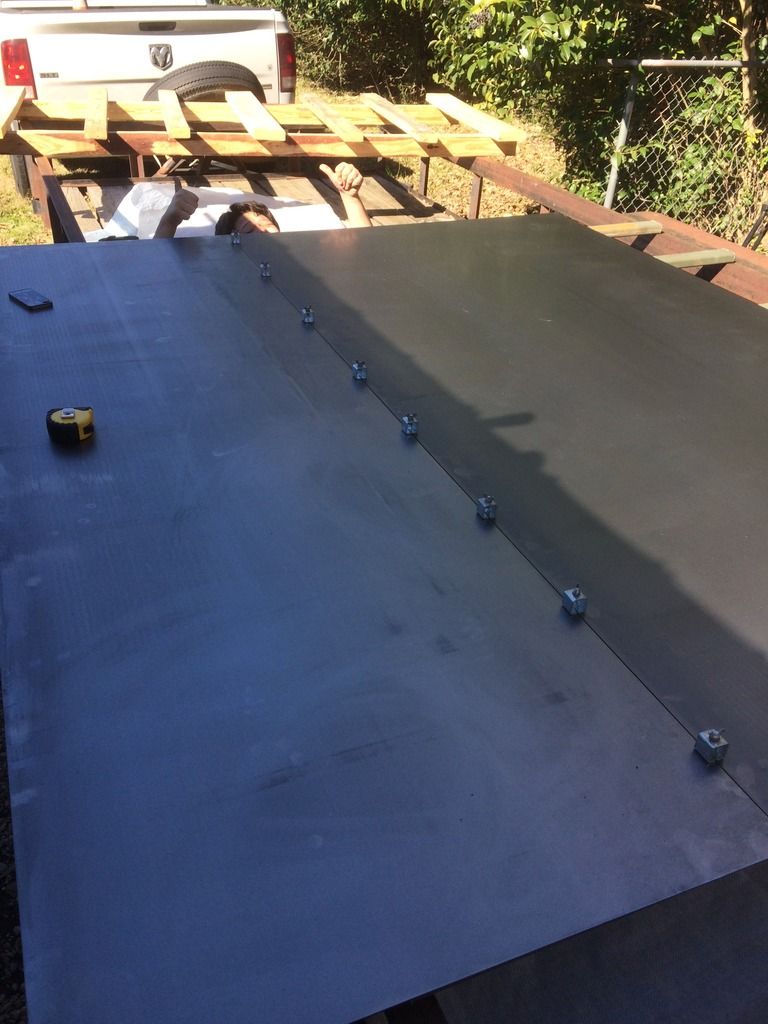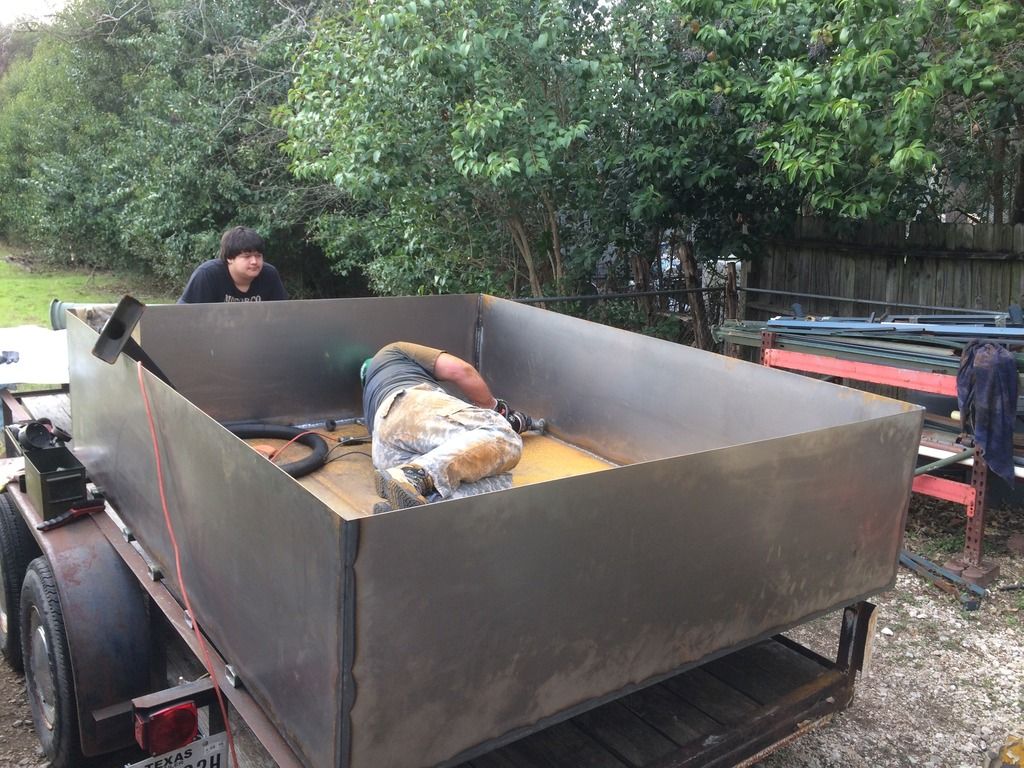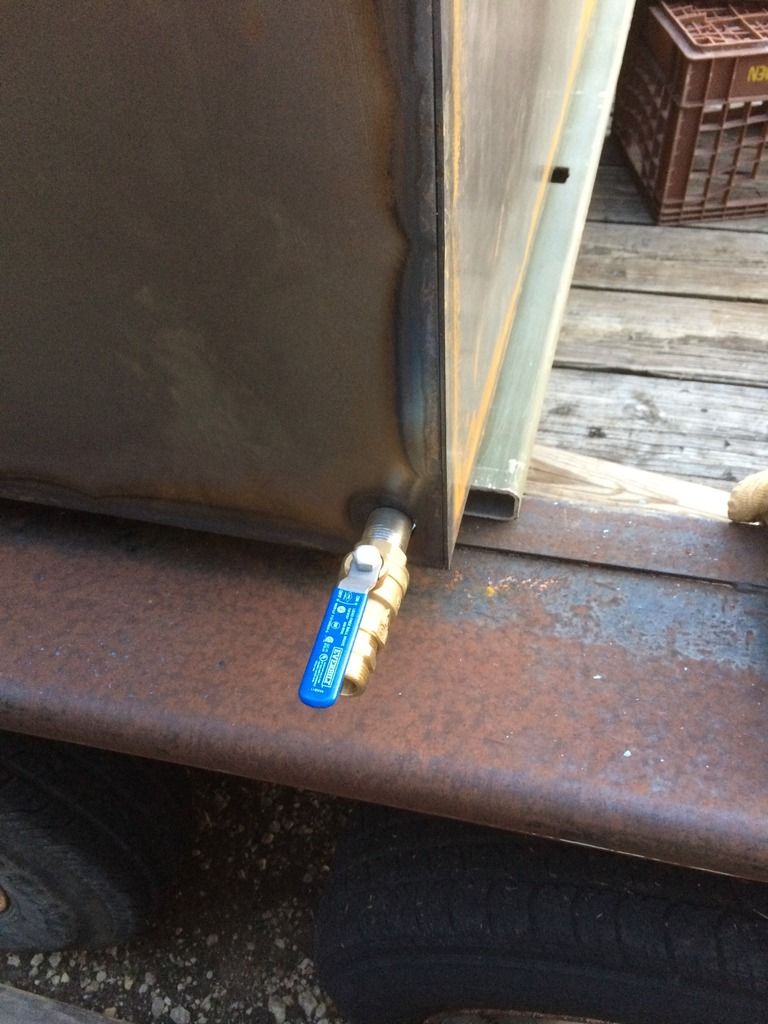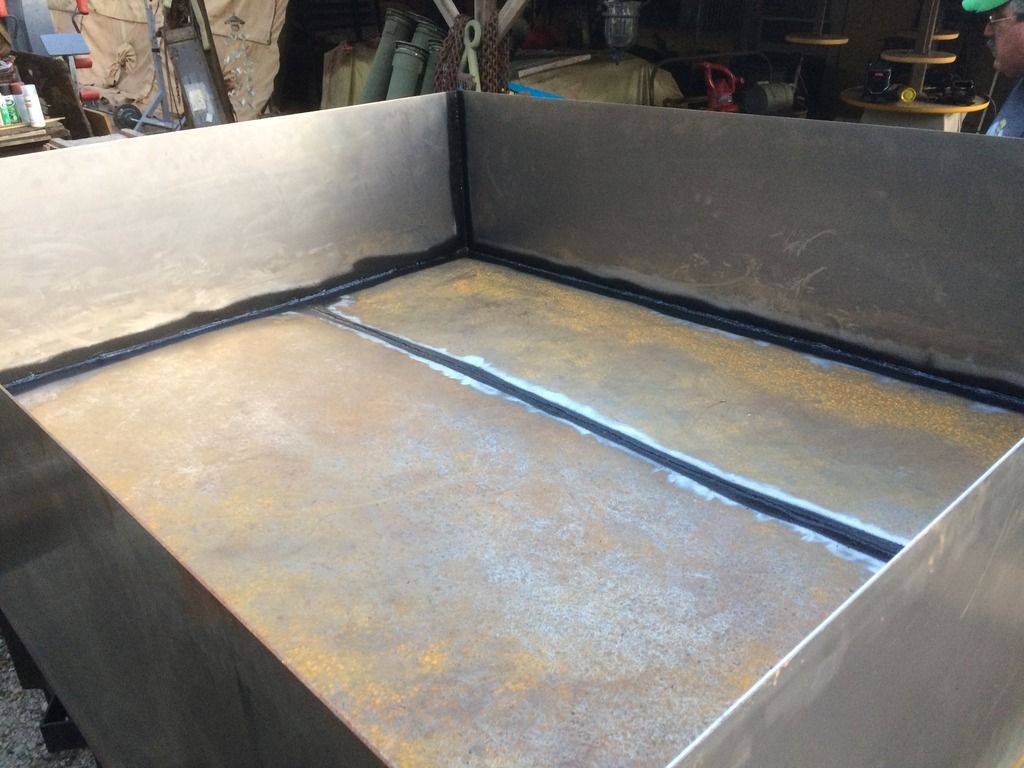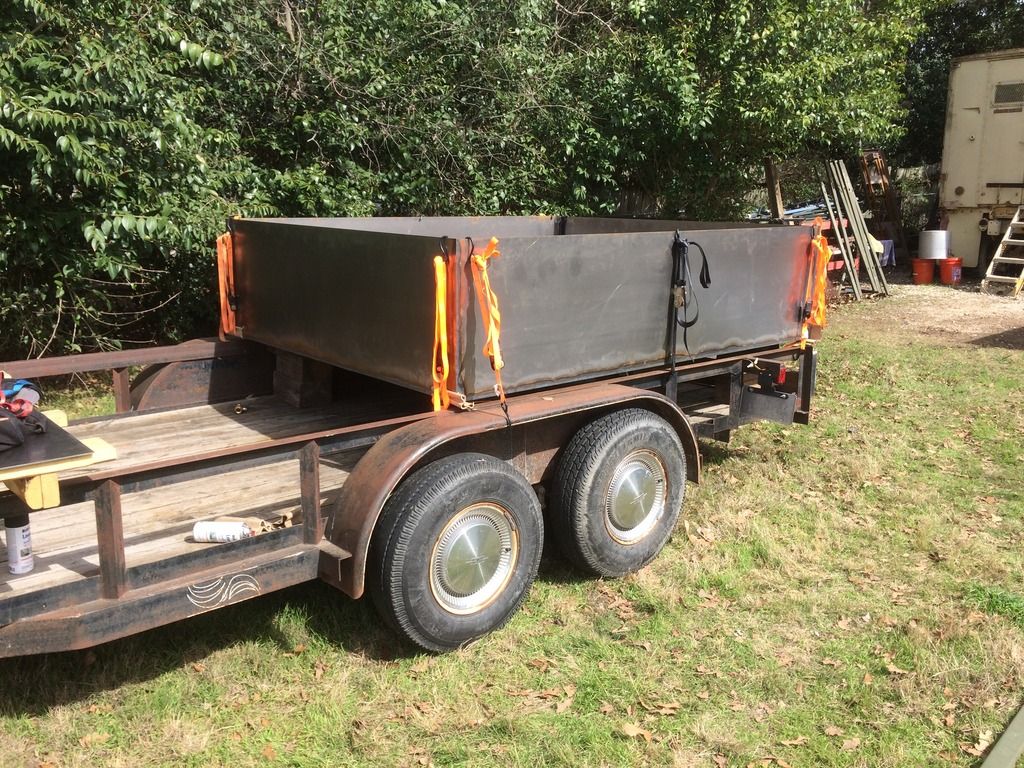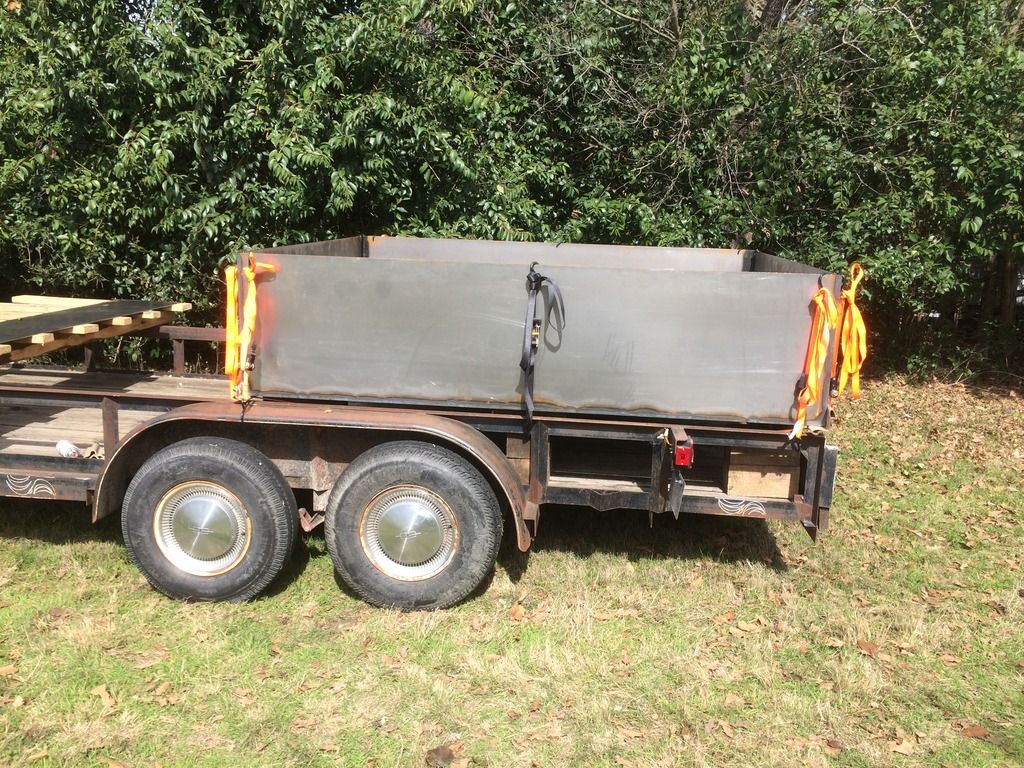 MilCat - my Shop Supervisor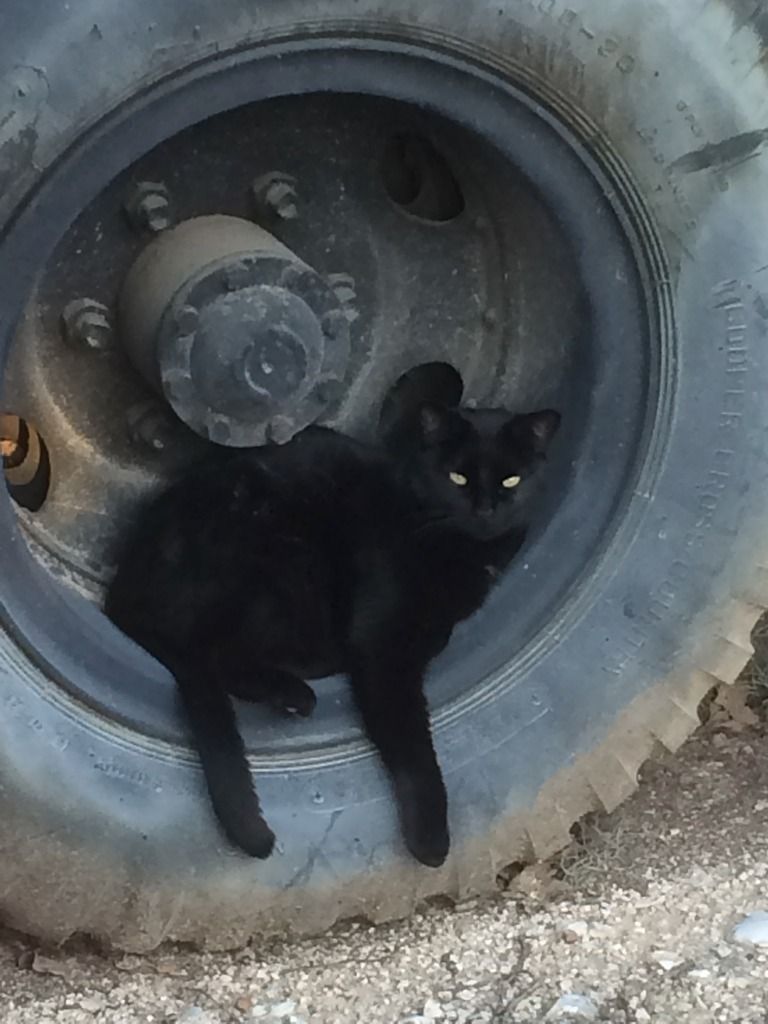 Because of the huge dimensions of the tank I had to move my welder around in order to be able to reach the work. I have my welder mounted on a tiny trailer which is far better than the typical shop-style wheels that came with it. I move it very infrequently but as age is creeping up on me, it has became obvious that it would be so much easier to move it around if I had a trailer dolly. So, with a quick glance at what was being offered commercially, I made my own from stuff I had laying around. Total expense - $4.49 for the ball hitch. It's sole purpose is for the welder trailer and it really isn't suitable for larger trailers because it's very lightweight.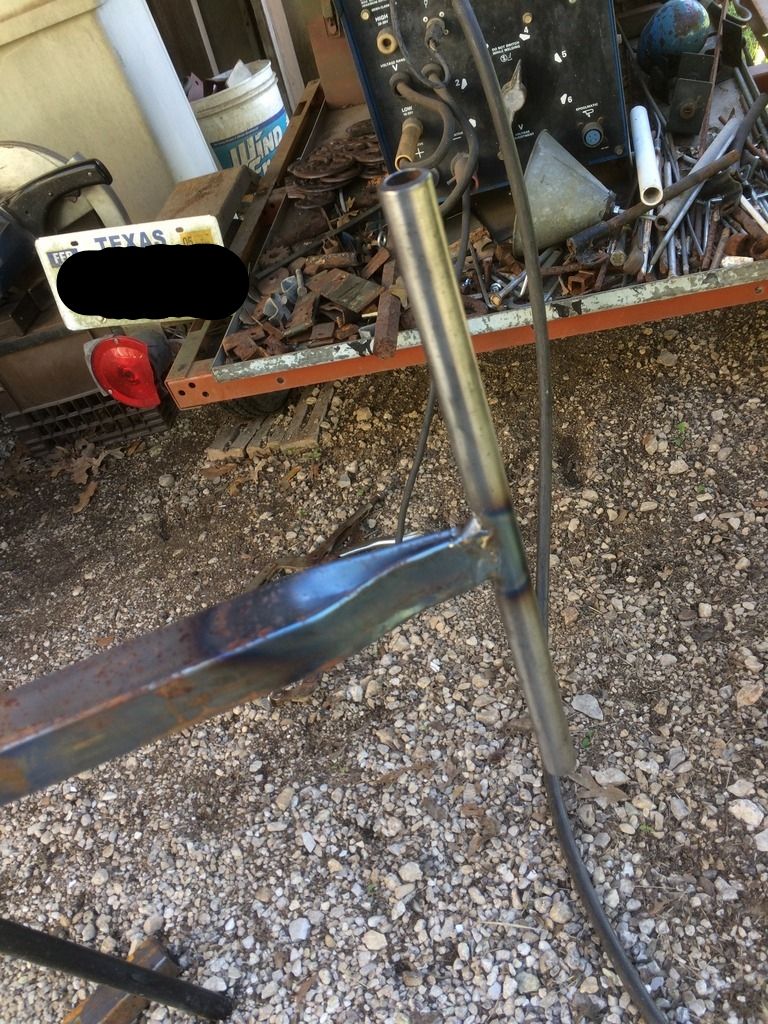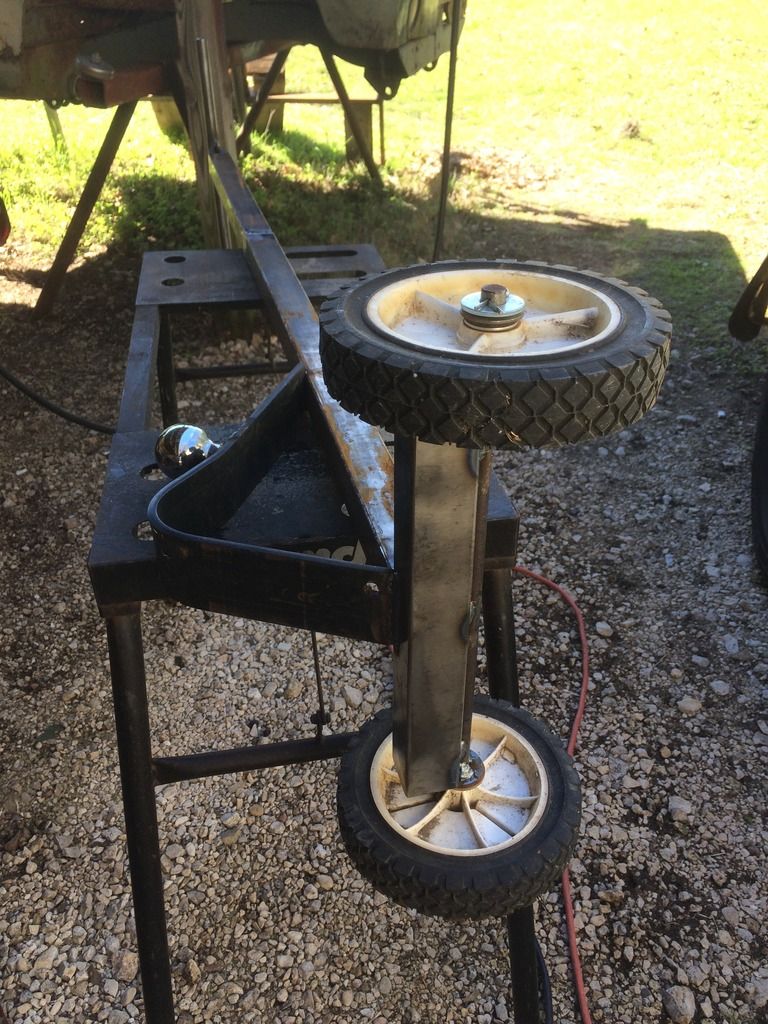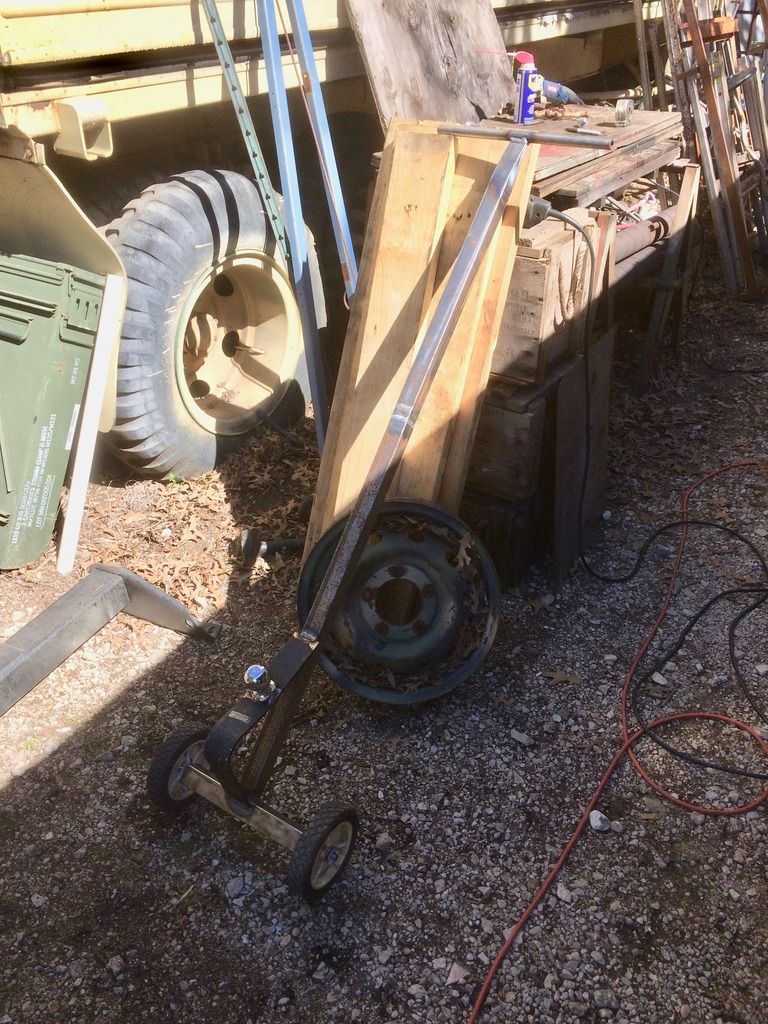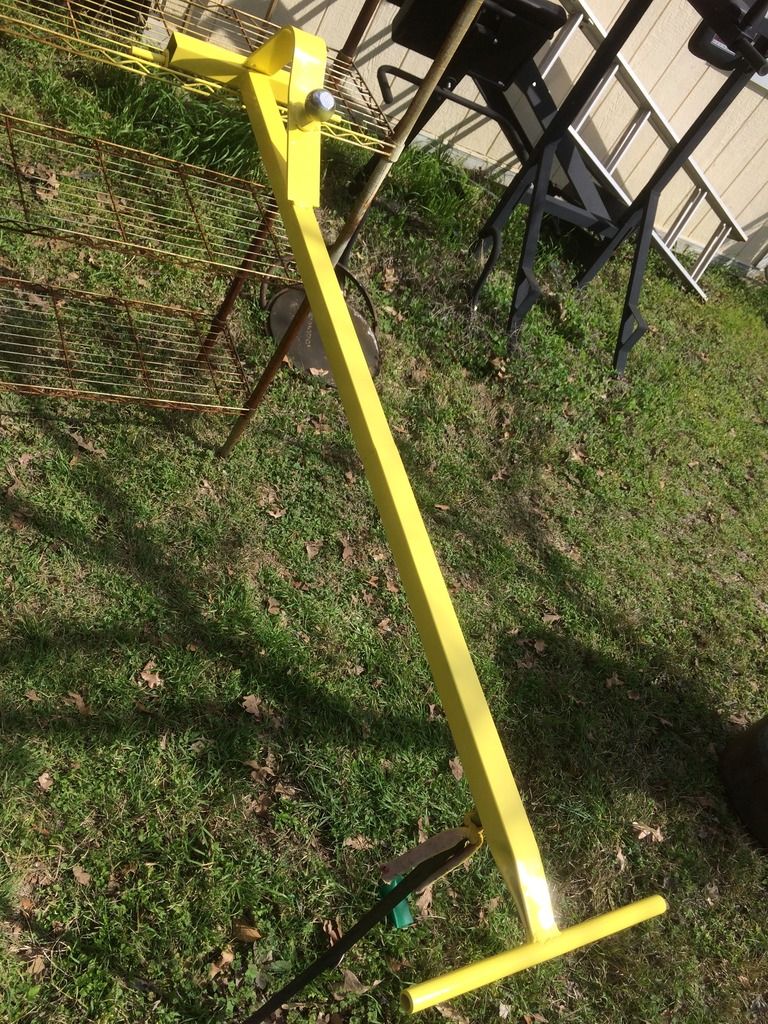 Other fun stuff around the place. Finally!.... getting my signs up.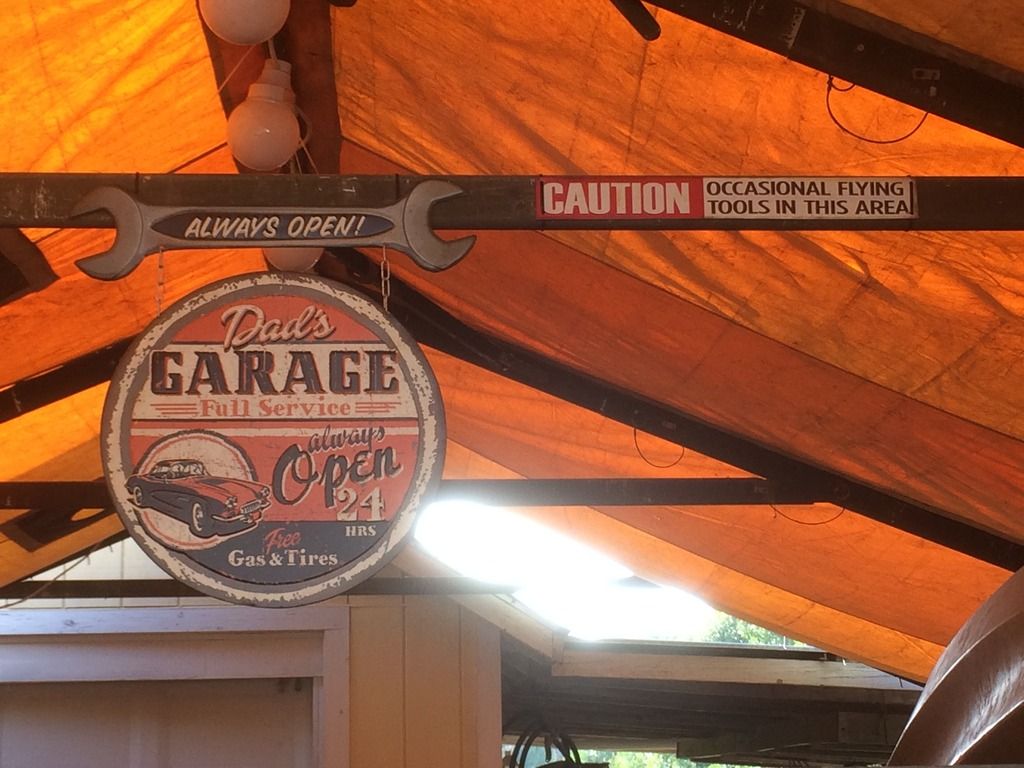 This other little project started with the intent that I mount my other, larger bench grinder on it. Unfortunately, the wife saw it and said she wanted it with a tractor seat on it for her anniversary gift. (Anniversary gift-buying is always a headache for me so I jumped at the chance.) I bought a reproduction seat that was being offered on eBay. I bought the cheapest cast iron one I could find and received a seat that was probably regarded as a "second" by the seller as it had quite a bit of casting flashing on it. I spent quite a bit of time trimming it up until I was happy with it. What you see is not the final assembly but rather, the whole thing thrown together in order to get an idea how high the seat needs to be, where other things need to go, etc.