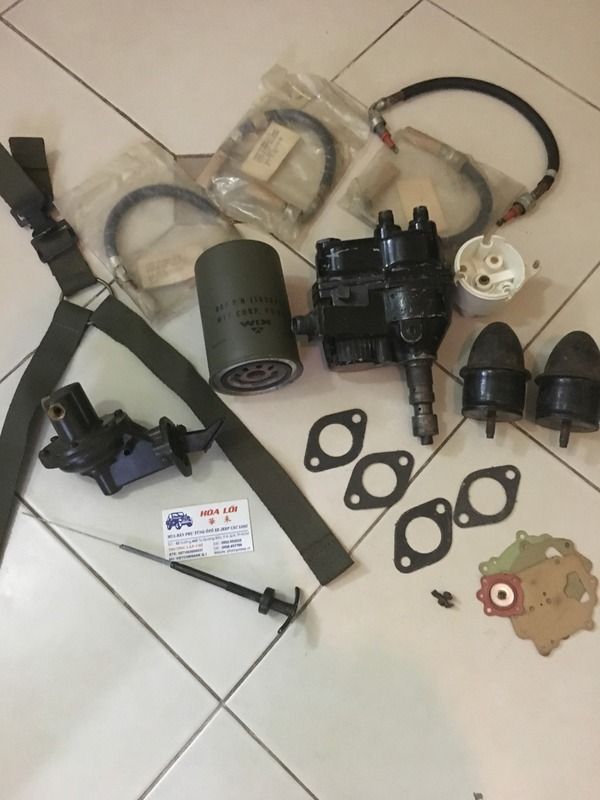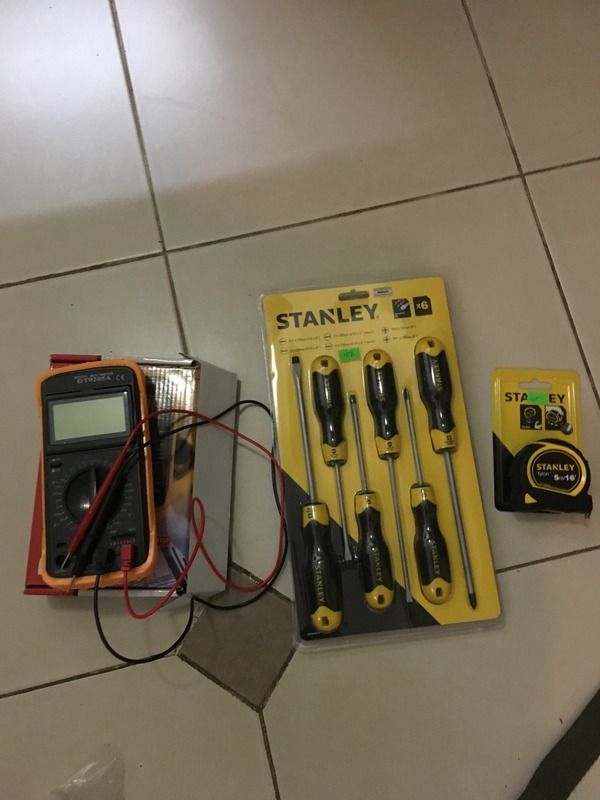 Well I have arrived in Vietnam and brought a footlocker full of parts in preperation for my restoration project. Some of the parts I found yesterday locally. Some used Some new old stock . First my wife and I stopped at a local market an bought a multimeter , tape measure, and screw drive set. Reason being I wanted to be able to test the coil resistance on the primary and secondary before buying. All tools purchased yesterday totaled 550,000 vietnamese Dong. =$24.21 Then we went to visit
http://www.phutungxejeep.vn/
The young man there has quite a variety of things from new old stock to take off parts and a few Taiwan contract parts. He was very helpful in filling my order of little bits and pieces. Some things he graciously refused to charge me for. The distributor and coil with swiss module and Autolite coil tested out okay. The wix filter was nice to find. as well as the new distributor cap, new fuel pump and plug wires in original packaging from 1972. All said and done the parts cost me 6,200,000 Vietnamese Dong. Which comes to $272.00 all in all not a bad day.
The next stop is Long Khanh where the mutt is garadged and the footlocker full of parts I have been buying for the last 2 months in the U.S. get installed. As well as the stencils from
http://www.militarystencils.com/
Many parts from
https://www.armyjeepparts.net
,
http://www.tnjmurray.com/
http://www.rapcoparts.com/
and various Ebay Vendors.
I will update this post as I progress.