My dads had a mutt since he was in highschool(stock a1) However, the stock mutt didn't meet his offroad needs. Here are some pictures of the mutt that evolved from Johnson Valley's Hammer trails back in the early to mid 90's.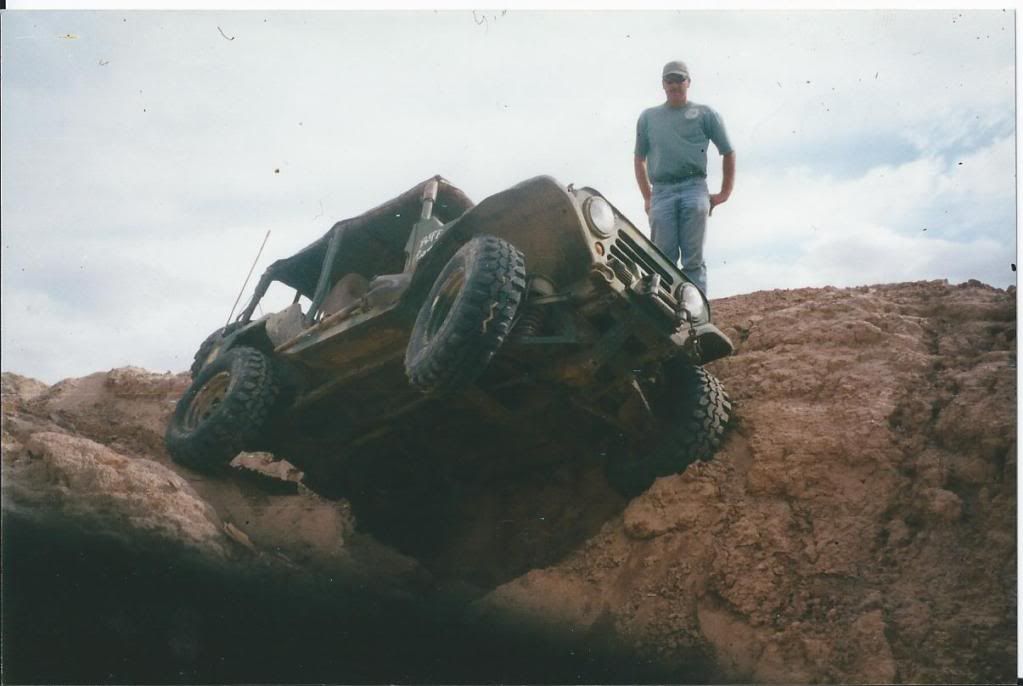 TDS
Top Truck Challenge 1995 4th place finish overall (next tire size up from his mutt was 35, he had 32's. And he was running open diff at the time. That's where he discovered the suzuki samurai locker fits in the mutt diff.)
Johnson Valley Dune back in the day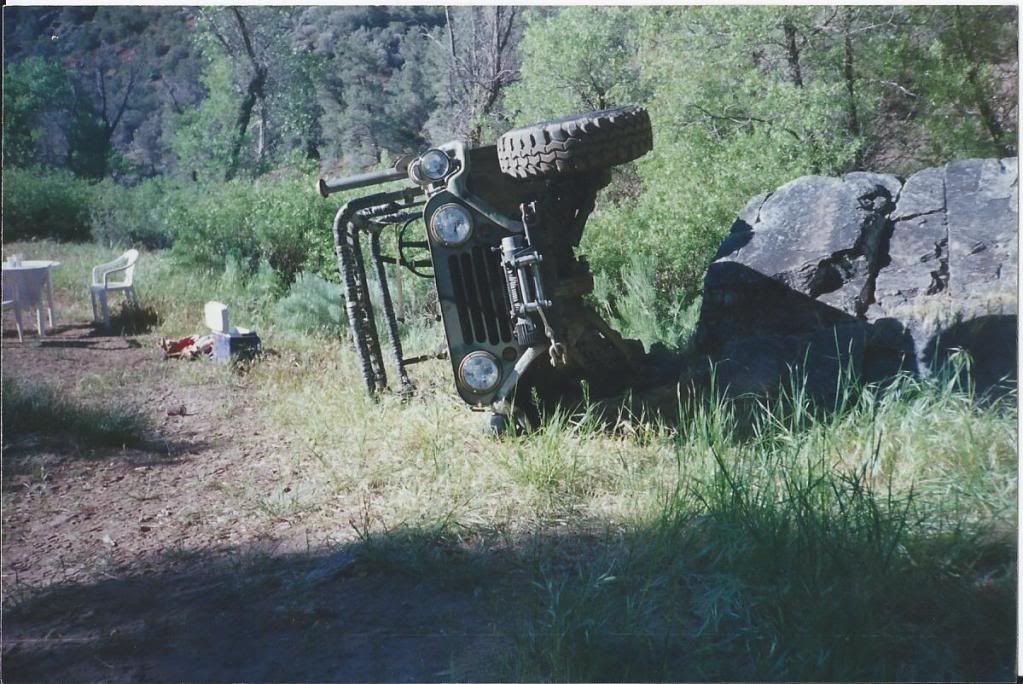 Oops! Miller Jeep trail, cottonwood camp.
Rubicon Trail
100$ Bet against a hummer H1 owner(first h1 over the rubicon) that he could twist the rock... he rolled the first time, 2nd attempt was successful. The bet was called off, good times... he says "no alcohol involved"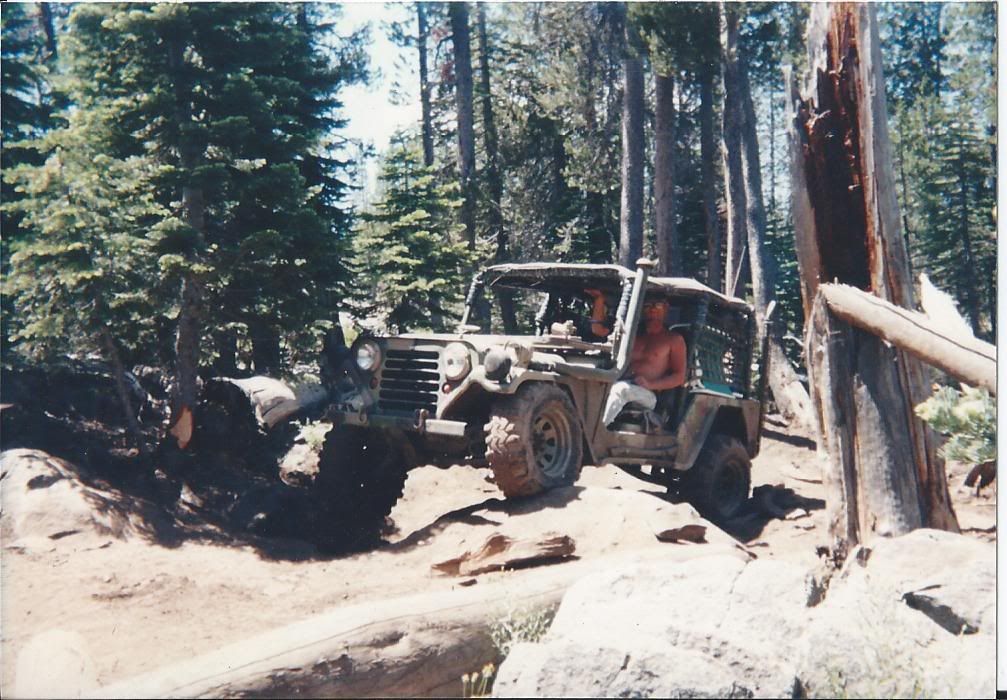 rubicon trail
Local Riverbottom
Testing Fording Kits
Panamint City Mine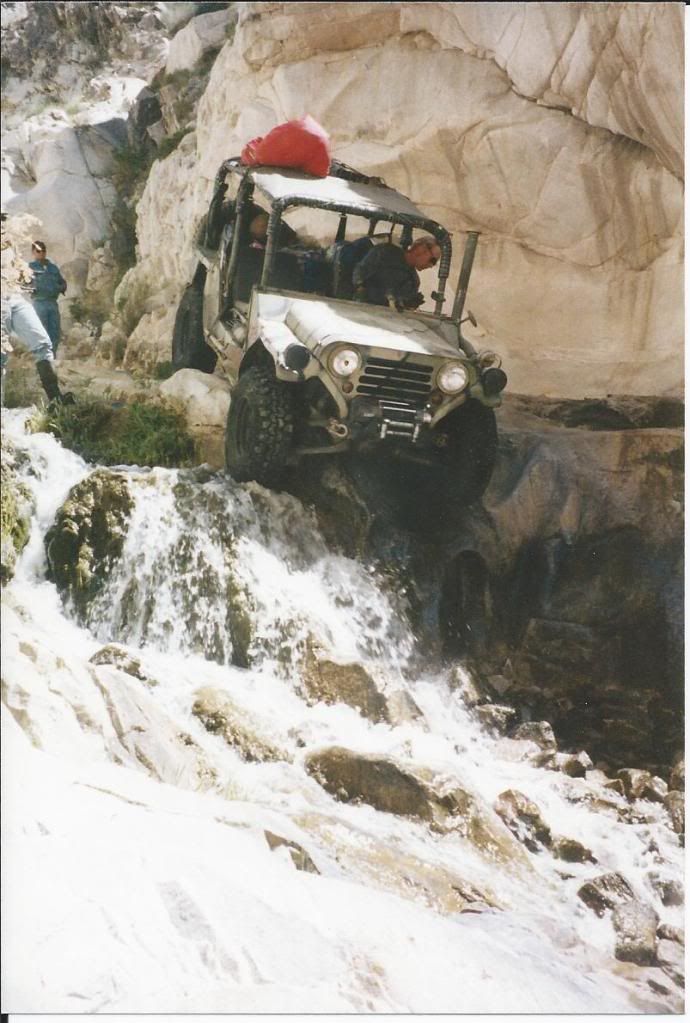 Surprise Canyon, drove down 7 waterfalls, no winch
Moab, Utah
Twisting Avalanche Engineering's Sniper Prototype
Deuce Ershim Trail
MODS:
2" drop on all suspension points, 2" square steal in between the body and front suspension
longer shocks, longer springs, home built drop pitman arm and 3/4 ton chevy idler arm drop 2 inches,
tierods reinforced, rear wheel camber adjusted and rear shocks replaced with rancho 9000's and moved to under fender, dual stock transmissions, dana 44 rear diff narrowed to stock mutt specs with an ARB air locker, cutter brakes, air compressor(powered by mutt starter motor),warn 24v 9000 lb winch,32 10.50 15 TSL swamper radials,stock front diff with sammy locker,custom u joints. Lots of other mild changes like turning rear bumpers upside down to increase departure angle, front bumper cut, CB radio, radio, etc...
*edit*
+ main jet drilled, dual exhaust outlets connecting to a 2"