Here they are.
I've been in The Netherlands on Friday to buy some Mutt parts. While being there I found this at a nearby place: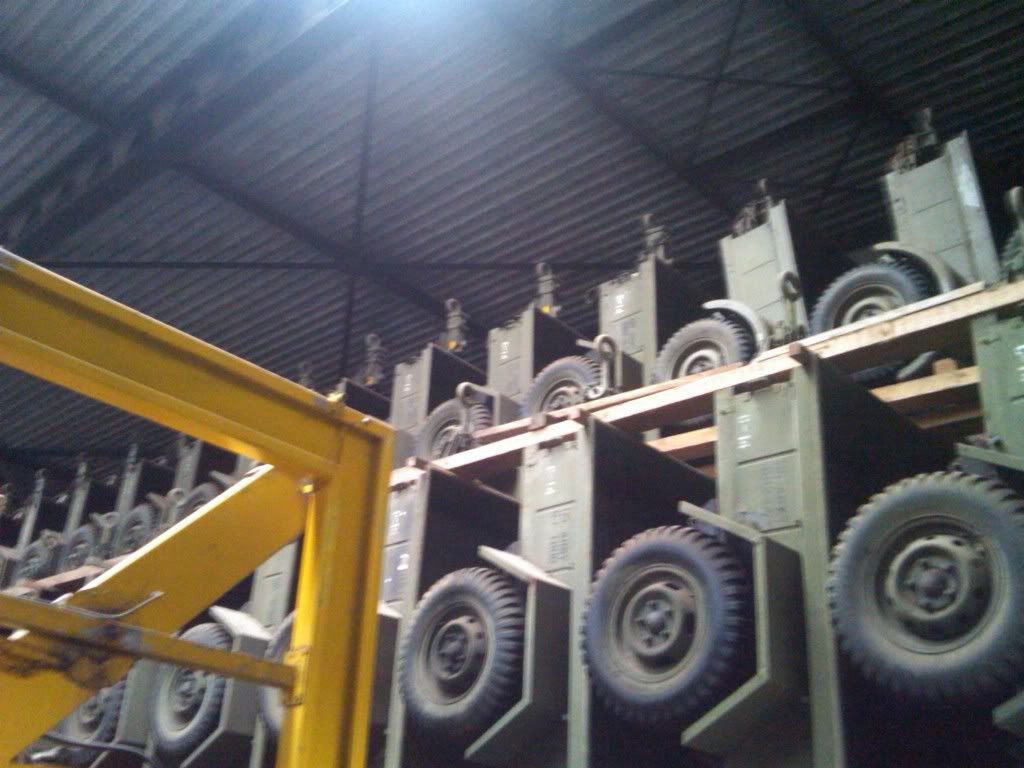 M416 and M416A1 - split in two rows on each other. Double stacked in the front row (all M416), three times stacked in the back row (M416A1 and others). And you can see only less then half of what is on stock. All from an US Depot as the dealer told me. And there are some older models with the round fender, too.
The condition so far is good (new) with the exception of the trailers stored at the open side of this big hall. Rust is the companion of the weather.